Guilt Free
Affordable House Cleaning
At All Star Cleaning Services of Fort Collins, we offer the top to bottom house cleaning services you need to keep your home looking great. With over 14 years experience in Northern Colorado and a highly motivated team of expert house cleaners you are guaranteed to love our award winning cleaning service. We love our Fort Collins neighbors and we make sure to give them the best service around.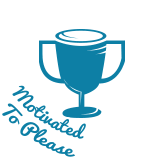 Motivated
to Please
Cleaning technicians earn more
based on a customer satisfaction grade
Hassle Free
Service
We maintain extremely detailed records of client comments/requests
and update work orders constantly
Trusted
Cleaners
Our home cleaners pass rigorous background checks and less than 5% of applicants are accepted
Your Calls
Answered
We have a dedicated office team that can take your call when you need help
Stephanie and Nathan did an AMAZING job at our house. It was the first time cleaning and they did a DEEP clean, and we really needed it. We have been disappointed with different cleaning companies in the past and almost gave up. We thought we kept the house relatively clean but seeing it after they came, we can never go back! The bathrooms are sparkling, and they dusted in the most hard to reach places we might not have noticed before. We highly recommend them!
Veronica S.,
Fort Collins, CO
We started using All Star right before stay-at-home began and they had to stop service for awhile. BUT the deep clean of the house was done and now a month later, they are back cleaning. The staff is courteous and punctual. The cleaning is top notch. It costs a bit more than our previous cleaner but these people get benefits and are treated right. Support them!
Marilyn M.,
Fort Collins, CO
Larissa and Alex are amazing! Larissa has been cleaning my house for a couple of years now and always does a great job. Alex just joined my cleaning team and I am impressed with her. They always do a great job, but with the current situation they really have kicked it up a notch. They wear masks at all times and pay extra attention to light switches, doorknobs, stairway, and any highly touched areas. Thank you, All Star!
Johnetta M.,
Loveland, CO
We have used All Star for about a year for a bi-weekly clean of our main living spaces, bathrooms, and master bedroom. We have been consistently happy with their service. They are fast, dependable, and clean thoroughly. They ask for feedback after each cleaning and are very responsive to that feedback.
They pay attention to every detail. They are very prompt and always finish in a timely manner. Great team, hard-working, and are very courteous and respectful of my belongings. Thanks All Star Cleaning!
Sondra A.,
Wellington, CO
All Star Cleaning does a phenomenal job! We have been so impressed by the work and love our team with Chantelle and Baylor. The ladies are detail oriented, hardworking, kind and efficient. When you are paying someone to clean your house, you want them to take pride in cleaning it well. I have medical conditions that require that the house is clean and also am very picky. All Star truly deserves "all the stars!" They don't charge and arm and leg and do a great job!
Love them. My team is the best. I walked into my master bath yesterday and was amazed. It has never been this clean. They are such great ladies, great with my pets and so nice. Can not recommend them more highly!
We have tried other cleaners such as Merry Maids but Alex and Lindsey with All Star Cleaning were amazing. Attention to detail, thoroughness, hard working and friendly. Those ladies made my home shine! Thank you Alex and Lindsay. I'd say ask for them, but don't because I want to keep them as my team 🙂 ha!
The team always shows up and does what they promise to do. If we ever have questions or concerns, they are quick to address and solve. High quality, high integrity and all around great company.
I tried an independent cleaner from Fort Collins Craigs list. Never again. All star is great. Tony is our fave. He does a great job EVERY time.
Janie C.,
Fort Collins, CO
They know our home well and are a true pleasure to have at our house every week. We are very happy and will continue to use All Star in the future.
Janet S.,
Fort Collins, CO
I work long hours and would rather spend my time relaxing on the weekend. All Stars helps to make that happen for me by taking this off my plate.
Kristin M.,
Fort Collins, CO
What I like the best is the customer satisfaction survey after each cleaning- it's so nice to be asked "how did we do?" Our cleaning team, Tony, Amy and Morgan always get a gold star!
Get Your Cleaning Quote Now
Click the button below to get your hassle free, no obligation house cleaning quote today.
100% Satisfaction
GUARANTEE
We want you to be delighted with each cleaning you receive from us. If this is ever not the case, we will happily return to reclean the areas in question at no additional charge. If you are still not happy with the service received after we have recleaned we will cheerfully refund your money!
Pet and Family Safe
Natural Cleaning Products
We only use natural, safe cleaning products that don't contain harsh dangerous chemicals. We care about the safety and health of your family! But don't let natural products fool you, they clean the most difficult messes
Frequently Asked Questions
If you value your free time you can spend by yourself or in the company of friends and family, then paying for a professional recurring cleaning service might just be the best money you ever spend. At All Star Cleaning Services of Fort Collins, we offer best value for money because we go out of our way to tailor our services to our clients, offering the following benefits:
You will be able to optimize your cleaning service plan as you see fit and you will not have to sign a binding contract.
You won't have to worry about stocking up on cleaning products and tools, and you do not even need to be present during the appointment. Your cleaners bring all the equipment they need for the job, including safe cleaning products which do not leave dangerous residue or odors.
You will be able to enjoy a consistent standard of service. Whenever possible, the same team of cleaners will be assigned to your home.
Your cleaners are fully bonded and insured, which means your home will be protected against damage and your will be protected from liability.