Tailored Cleaning Services in Windsor, CO
While you move through your day in Windsor working, running errands and taking care of things, your cleaning list continues to grow. It seems that as soon as you complete one task, another is added. If there never seems to be enough hours in the day to take care of everything you need to, it's time to call All Star Cleaning Services of Fort Collins We will clean those one-offs, special requests jobs that keep building up around your home. In the Loveland, CO area, we are the premier, professional cleaning company that handles those random jobs in your home.
At All Star Cleaning Services of Fort Collins, we know that when presented with the option to change bed linens, fold laundry and put it away or do something else, most people will choose to do something else. Cleaning tends to be the last task anyone is interested in. Fortunately, you have our cleaning team near you in Windsor. Hiring a professional can save you time and energy. We are prepared to handle the mundane jobs that continually pile up. Our local cleaners work under the direction you provide, so you know the job will be done right, the first time.
Our specialty cleaning services will allow you to put time back in your day by moving down your "to-do" list and completing each task. We are the team to call, whether we regularly clean your home, or only take care of periodical jobs. All Star Cleaning Services of Fort Collins will get those upon request cleaning jobs done, so you can focus on the more-important aspects of your life. We are the cleaning team to trust.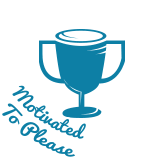 Motivated
to Please
Cleaning technicians earn more
based on a customer satisfaction grade
Hassle Free
Service
We maintain extremely detailed records of client comments/requests
and update work orders constantly
Trusted
Cleaners
Our home cleaners pass rigorous background checks and less than 5% of applicants are accepted
Your Calls
Answered
We have a dedicated office team that can take your call when you need help
100% satisfaction
guarantee
We want you to be delighted with each cleaning you receive from us. If this is ever not the case, we will happily return to reclean the areas in question at no additional charge. If you are still not happy with the service received after we have recleaned we will cheerfully refund your money!
Get Your Cleaning Quote Now
Click the button below to get your hassle free, no obligation home cleaning quote today.