Deep Cleaning Services

in Fort Collins, Loveland & Beyond

All Star Cleaning provides comprehensive deep cleaning services to residents of Fort Collins, Loveland, Windsor, Timnath, Severance, and all the other nearby areas. We employ vetted, insured, bonded, and experienced professional cleaners who always give it their all to give your home a quality cleaning treatment.

We have carefully designed our deep cleaning service to ensure no spot gets overlooked and that you receive the finest cleaning. Our experienced, dedicated, and qualified deep cleaning professionals will inspect your home and organize a plan in order to maximize the cleaning efficiency of your home. Get a free deep cleaning quote!
Here's the Full Range of Our Services
Our cleaners take pride in the work they do, and they want to provide the best deep cleaning service across the Fort Collins area, including Loveland, Severance, Timnath, and Windsor. We're in the business to see your smile, and that's exactly what we intend to do. Some of the services we offer are:

A success story that keeps evolving
Started during 2006 in Fort Collins by Laura Smith, All Star Cleaning Services has evolved from its humble-but-hopeful beginnings into a company that treats its customers and employees right. We believe that there's only one way to do business – giving back to your community and to your workers as much as possible. Go ahead, check out our story and get acquainted with the very individuals who put the "star" in All Star.
Awards



Our Exclusive All Star Checklist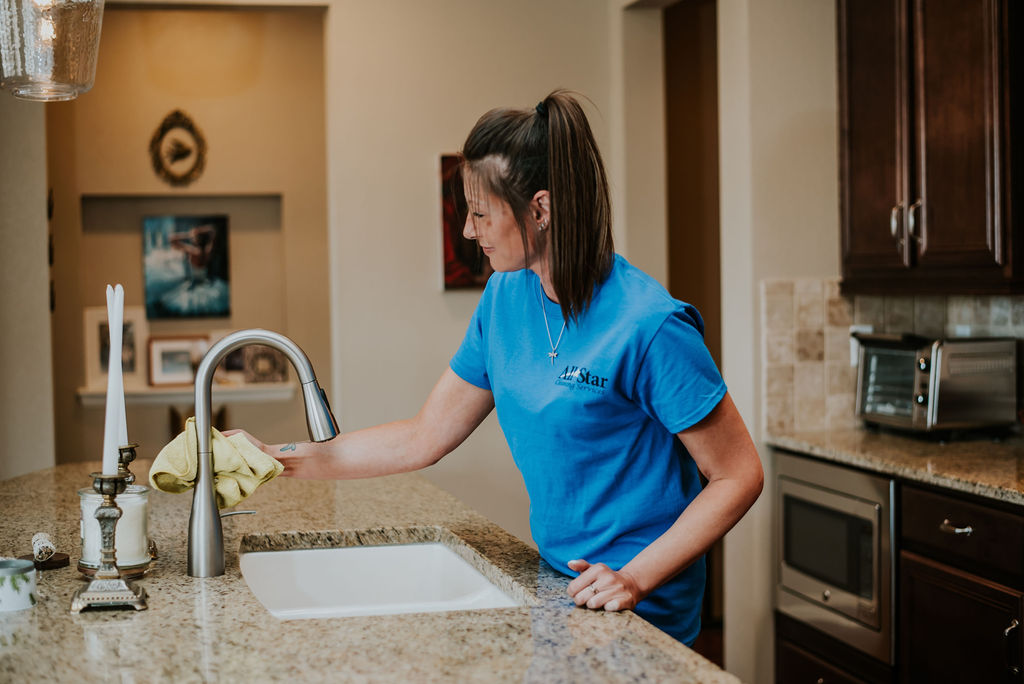 Kitchen
Wiping down exterior of appliances (stove top/front, fridge, dishwasher, microwave, other small appliances on counters, outside of washer and dryer)

Inside of microwave

Countertops and backsplashes
Bathrooms
Vanities

Toilets (inside and out)

Bathtub/shower areas

Glass shower doors
Whole Home
Clean
Windowsills
Sinks (including faucets)
Mirrors
Switch plates
Vacuum
Furniture (as needed)
Carpet
Hard flooring – vacuumed with a canister vacuum and then wet-mopped using our floor cleaning solution and a microfiber pad
Edging (carpeting up against baseboards, spots where the hard flooring meets the wall, etc.) on rotation
Dusting
Remove cobwebs
Baseboards
Blinds
Light fixtures (incl. lamps)
Ceiling fans
Knick knacks/wall ornaments and prints
Picture frames
Electronics
Other surfaces
Spot Clean
Walls
Interior windows
Doors (including sliding glass patio doors)
Glass inserts in doors
Outside of cabinets
Misc
Empty wastebaskets
Straighten and tidy as we go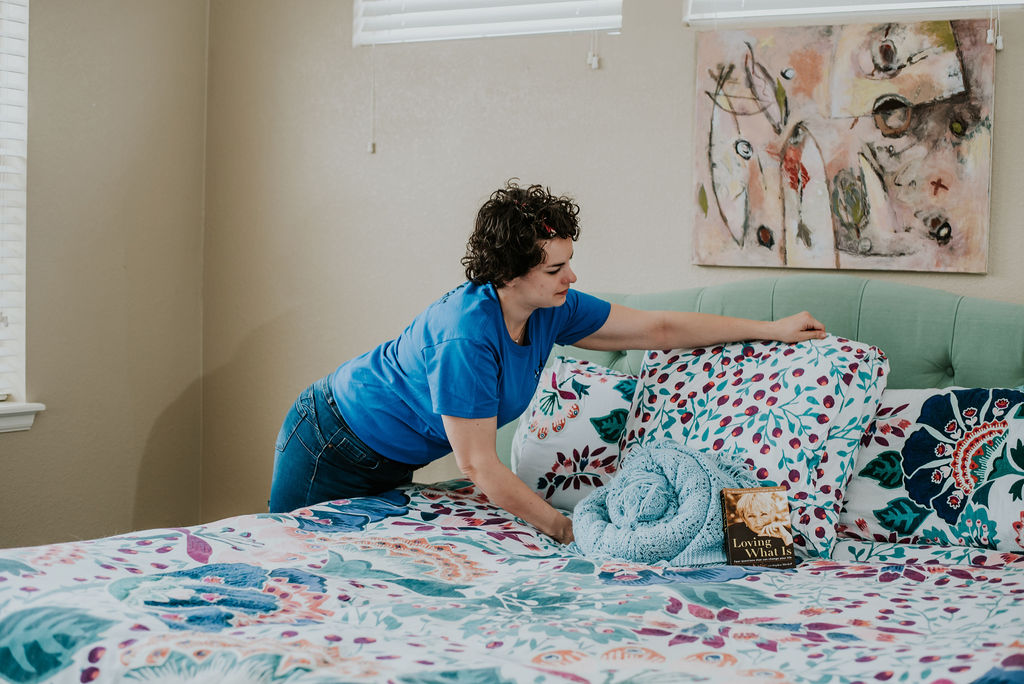 Additional cleaning services for your needs
Window washing

Fireplace ash removal

Wall washing
Frequently Asked Questions