Room Specific Cleaning for Fort Collins, CO
Every mom and dad knows how quickly your errands can pile up. When you're running around picking up kids, finishing work and going grocery shopping, cleaning your bathroom is probably at the back of your mind. And the last thing you want to go home to is a messy kitchen. That's where we come in. At All Star Cleaning Services of Fort Collins, we want to make sure that cleaning your house is at the bottom of your to-do list and at the top of ours. We offer guilt-free, room-specific cleaning services that let you get back to your busy schedule. We're ready to bring our professional room cleaning services to your Fort Collins home.
Our mission is simple—to connect with each of our clients and their homes. We work hard to create a positive relationship with each of our clients, which allows us to improve your life and your home. Each of our All Star Cleaning Services of Fort Collins cleaning technicians understands the hard work you put into your life and family. That's why we'll work even harder to make your life a little easier.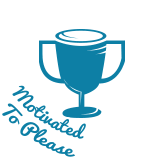 Motivated
to Please
Cleaning technicians earn more
based on a customer satisfaction grade
Hassle Free
Service
We maintain extremely detailed records of client comments/requests
and update work orders constantly
Trusted
Cleaners
Our home cleaners pass rigorous background checks and less than 5% of applicants are accepted
Your Calls
Answered
We have a dedicated office team that can take your call when you need help
100% satisfaction
Guarantee
We want you to be delighted with each cleaning you receive from us. If this is ever not the case, we will happily return to reclean the areas in question at no additional charge. If you are still not happy with the service received after we have recleaned we will cheerfully refund your money!
Get Your Cleaning Quote Now
Click the button below to get your hassle free, no obligation home cleaning quote today.