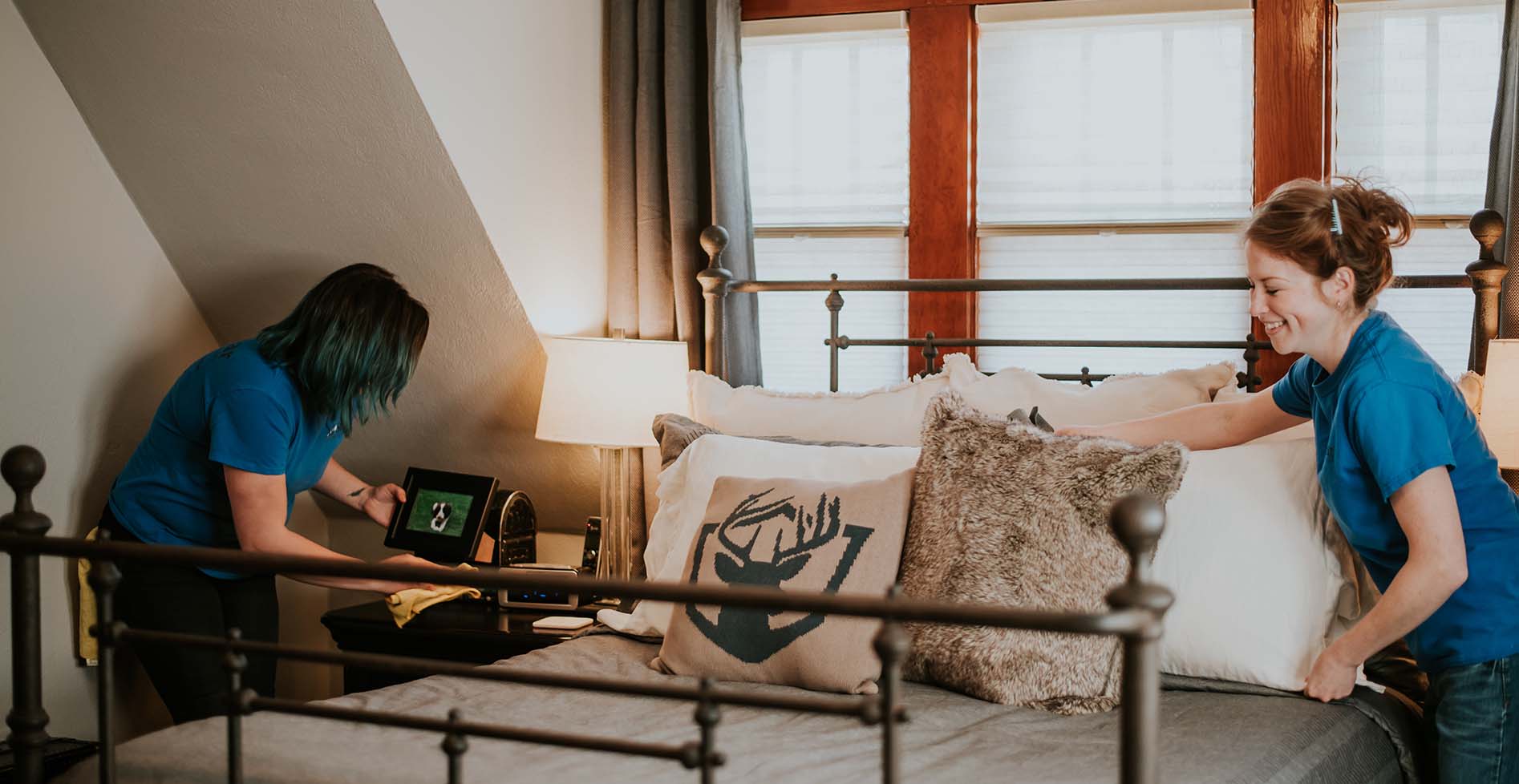 Room Specific Cleaning

for Fort Collins, CO

Every mom and dad knows how quickly your errands can pile up. When you're running around picking up kids, finishing work and going grocery shopping, cleaning your bathroom, kitchen, dining room or living room is probably at the back of your mind. And the last thing you want to go home to is a messy kitchen. That's where we come in.

At All Star Cleaning Services of Fort Collins, we want to make sure that taking care of your house is at the bottom of your to-do list and at the top of ours. We offer guilt-free, individual room cleaning services that let you get back to your busy schedule. We're ready to bring our professional room cleaning services to your Fort Collins home.
Hire reputable individual room cleaning services in Fort Collins
Each of our All Star Cleaning Services of Fort Collins technicians understands the hard work you put into your life and family. That's why we'll work even harder to make your life a little easier. Our cleaners have an extensive repertoire of cleaning services, including taking care of your individual rooms, including bathroom, living room, kitchen, and dining room. Whether you want us to tackle just your kitchen or bathroom, we'll leave your room squeaky clean by the time we're done. Here's a summary of the services we provide:

A success story that keeps evolving
Started during 2006 in Fort Collins by Laura Smith, All Star Cleaning Services has evolved from its humble-but-hopeful beginnings into a company that treats its customers and employees right. We believe that there's only one way to do business – giving back to your community and to your workers as much as possible. Go ahead, check out our story and get acquainted with the very individuals who put the "star" in All Star.
Awards


Comprehensive Individual Room Cleaning in Fort Collins
To cater to each client, our cleaning services also include individual room maintenance. Our team of experts can focus only on your kitchen or bathrooms, as well as dining room and living room, depending on your request. As these are the rooms that get dirty quickly, getting them professionally cleaned is a great way to ensure these rooms are always neat, tidy, and germ-free.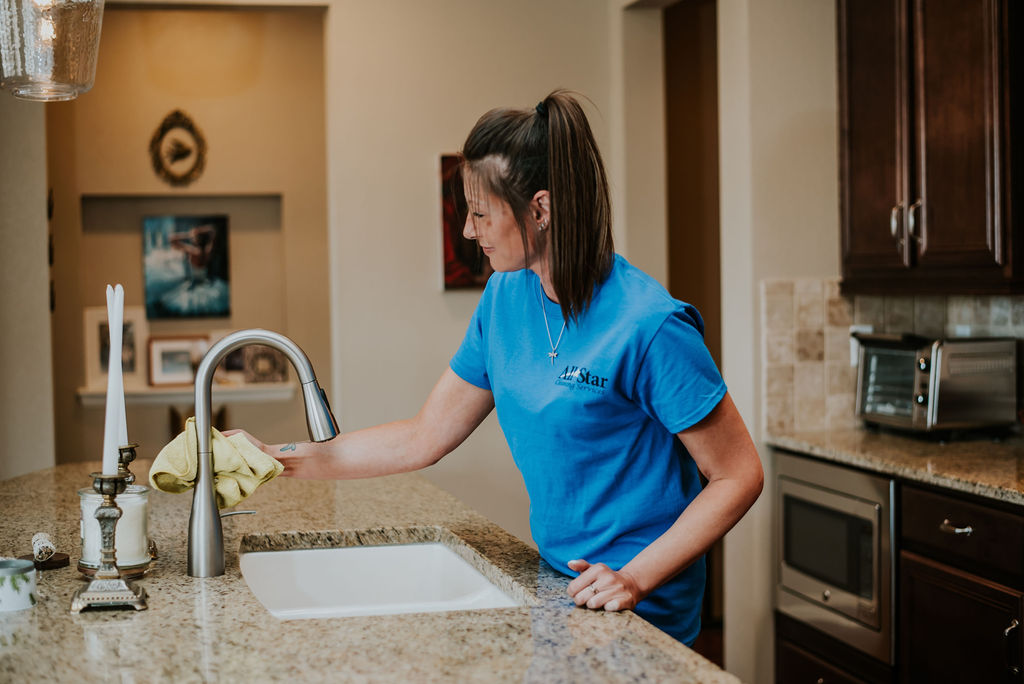 Kitchen cleaning
Your cooking space deserves the best care possible. Let our professionals make your kitchen feel brand new following a detailed checklist and tried-and-tested cleaning methods. We will:
Clean your stove and fridge
Wipe down small appliances
Thoroughly clean your countertops and backsplash
Dust and wipe other surfaces
Vacuum and mop your floors
Bathroom cleaning
Our technicians will clean every nook and cranny of your bathroom(s) making sure the entire space is thoroughly disinfected and sanitized, including your:
Toilets
Vanities
Bathtubs
Showers
Shower doors and mirrors
Let us take care of your whole home
If you choose our whole home service, you can sit back and relax while your trusted professionals tidy up your entire house.
Wiping down
Mirrors

Switch plates

Windowsills

Sinks and faucets
Vacuuming
Carpets

Floors

Furniture

Around baseboards
Dusting
Baseboards
Ceiling fans
Blinds
Lights
Picture frames
Electronic devices
Spot Cleaning
Doors 

Walls

Outside of cabinets

Glass inserts in doors

Interior windows
Miscellaneous
Emptying trash cans

Straightening and tidying up as we go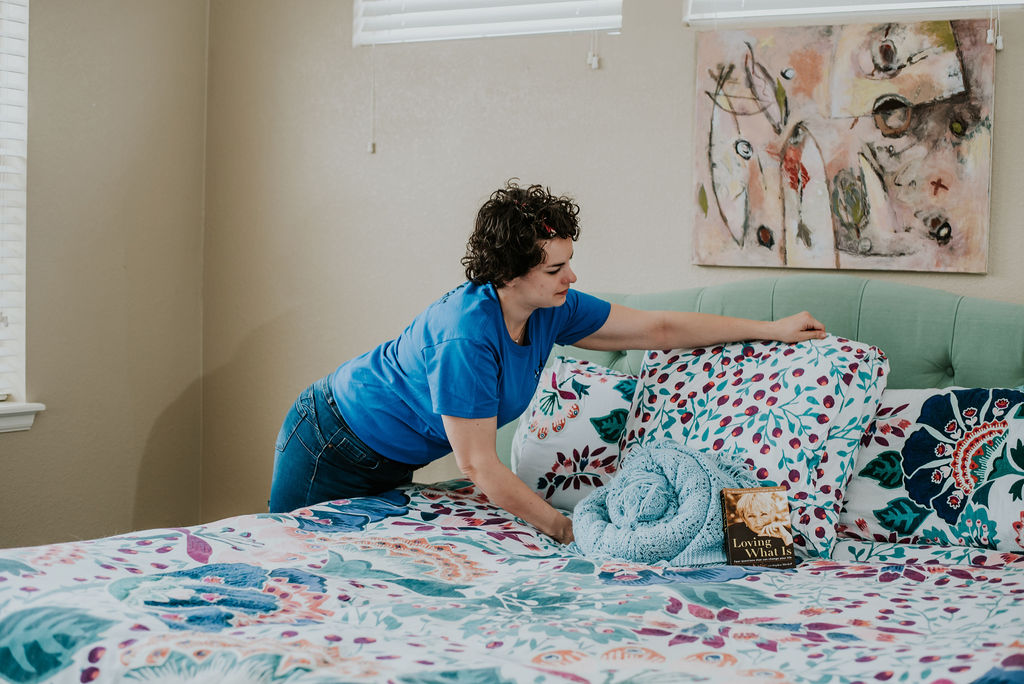 Our professional services upon request
If you have any special requests or certain areas that you would like us to clean, our skillful crew is at your disposal. Just be aware that additional charges may apply. We'll help you with the following and more:
Doing the dishes
Folding laundry
Changing the sheets