Dependable
Individual Room Cleaning

in Severance, CO

We're an award winning team of professionals devoted to providing our clients with reliable and quality living room, dining room, kitchen, and bathroom cleaning services. Our vetted, insured and rigorously trained pros from Severance and the surrounding areas will clean your rooms from top to bottom. They won't rest until you're completely satisfied with the service.

Our well-versed crew is thoroughly screened and has years of experience in this job. They'll plan the clean-up thoroughly and use reliable techniques and supplies. With us, you can rest assured your rooms are in good hands.
Experience our efficient & extensive services
We're committed to providing our clients in Severance with expertise-based individual room cleanings through our detail-oriented and client-centered approach. Our team members have the necessary knowledge and experience to ensure your needs are met in a professional and timely manner. Rely on our pros for:

A success story that keeps evolving
Started during 2006 in Fort Collins by Laura Smith, All Star Cleaning Services has evolved from its humble-but-hopeful beginnings into a company that treats its customers and employees right. We believe that there's only one way to do business – giving back to your community and to your workers as much as possible. Go ahead, check out our story and get acquainted with the very individuals who put the "star" in All Star.
Awards


Our standard individual room cleaning in Severance includes:
Our company is dedicated to providing a fresh and welcoming living space for our customers. You can choose from a wide range of services to meet your needs, from kitchen and bathroom cleaning to a thorough cleanup of the entire home. We also offer a 100% satisfaction guarantee so that you can be confident in our dedication and competence.
Room Specific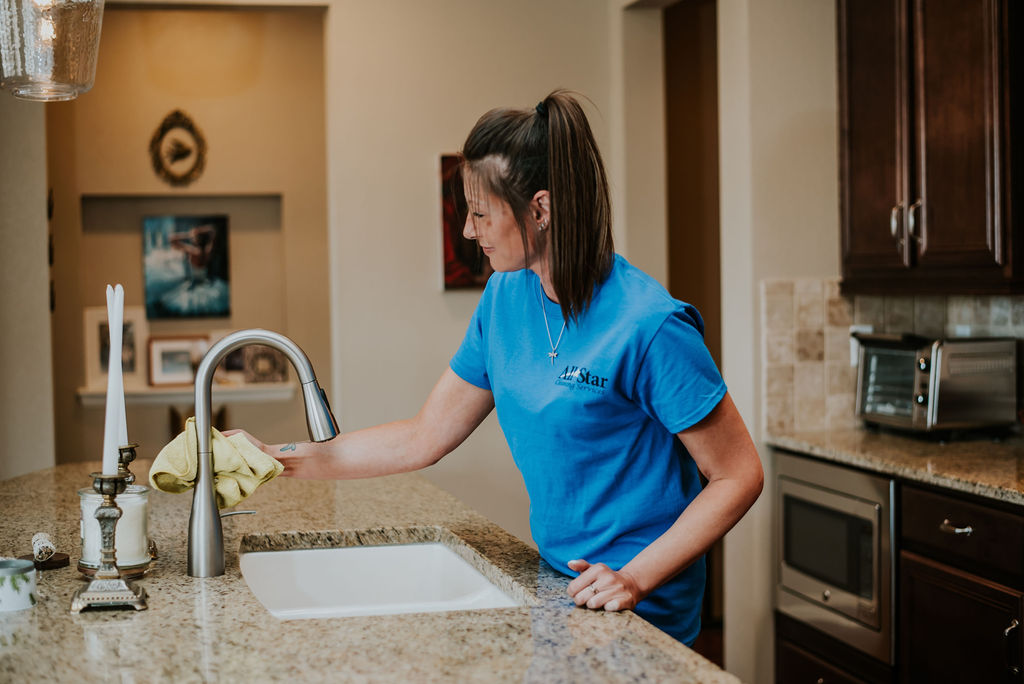 Kitchen
Sanitizing high-touch areas (knobs, counters, cabinets, etc.)
Wipe down the fixtures, sink and faucets
Scrubbing the oven and stove top
Sweeping, mopping and vacuuming the floors
+ Whole Home
Bathrooms
Scrubbing the tub/shower inside out
Toilet bowl and seat sanitizing
Sanitizing the fixtures, handles, showerheads, and faucets
Wiping mirrors and windows
Mopping the floors
+ The entire home
The Entire Home
This service is the go-to choice for those of you who want your entire home to sparkle when we're done with it.
Clean
Windowsills
Sinks & faucets
Reflective surfaces
Switch plates
Vacuum
Upholstery
Carpet & hard flooring
Edging vacuuming
Dusting
General dusting
Fixtures
Blinds
Electronics
Spot Cleaning
Walls
Windows
Doors
Glass inserts in doors
Cabinets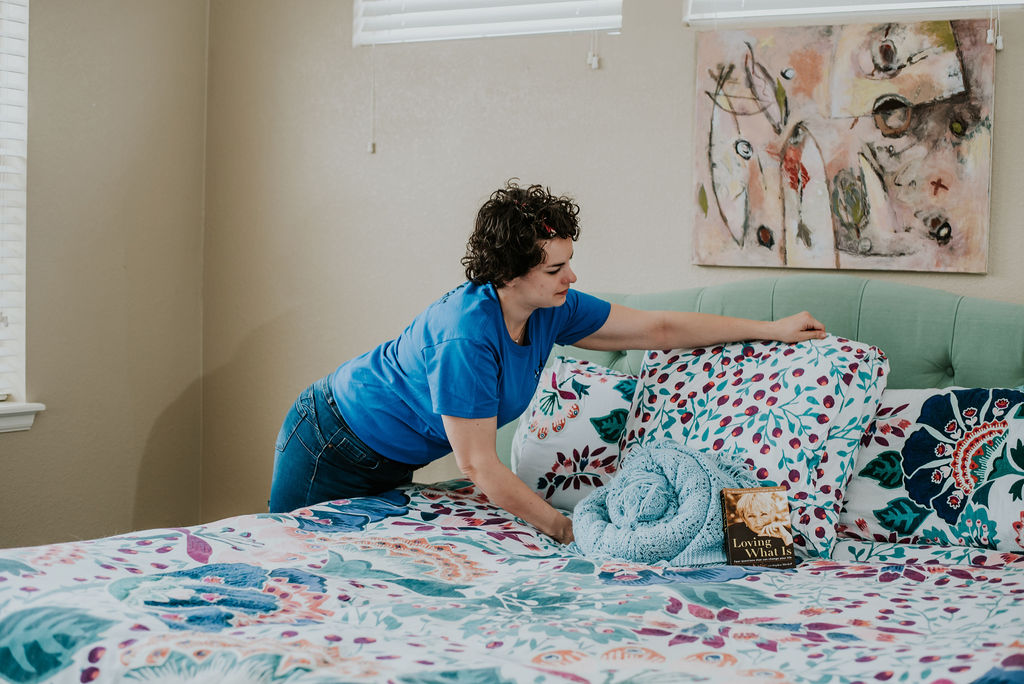 Upon Request Services
You can ask us to include a few add-ons to your chosen service to make your life easier and save you even more time and energy.
Washing the dishes
Washing and folding laundry
Changing of bed linens
+ MAY INCLUDE ADDITIONAL SERVICES