Deep Cleaning for Specific Rooms in your Loveland, CO Home
Having a professional cleaner deep clean a specific room in your home can free up time and alleviate stress in your life. In the Loveland, CO area, the cleaning technicians specialize in getting your home deep down clean. When you need a room thoroughly cleaned in your home, All Star Cleaning will do it for you. Our approach is clear; we strive to connect with each client and fully understand their expectation level so that we can deliver that timely and affordable.
Our services extend beyond general house-keeping duties and routine cleaning. We provide room specific, thorough cleaning. This means that we provide deep cleaning for a designated room. From top to bottom we take care of it all. You already have a long to-do list to tackle. Use the cleaning services from All Star Cleaning to help shorten your list and add more hours to your day.
Using our room specific cleaning services for Loveland is a guilt-free way to put the time in your busy life. It lets you spend your valuable free time the way that you would like to, rather than the way that you have to. Room specific cleaning from All Star is precisely that, and you specify the room and the extent of the cleanup you need.
Our Room Specific Services in Loveland, CO
Rooms in your home can include:
A kitchen is indeed the heart of the home. It is the main room where a family gathers to spend time. Cooking and eating are only two activities that take place in the home's kitchen. Some kitchens double as a home office, homework station, hang-out spot, social venue. With so much general traffic, kitchens tend to be among the messiest rooms in a home. Anywhere food is kept and prepared there is a mess, even if only a small one. Sticky surfaces, dirty dishes, crumbs on the floor, whatever the reason, All Star Cleaning will clean your kitchen. This will include:
Sweeping and scrubbing the floor
Dishes
Wipe down and disinfect all surfaces
Washing the windows
Clean the oven
Clean the range and burners
Put away the dishes
Scrub the sink
Wipe down the faucets and fixtures
Clean out, disinfect and organize the fridge
Throw old food away
Clean out and organize the pantry
Wipe down the shelves
Wipe down walls
Clean light fixture or chandelier
Wipe baseboards
These services may include additional charges, but isn't it completely worth it? You probably don't have time to tackle that huge pile of dishes sitting in your sink. Let All Star Cleaning Services of Loveland take care of it.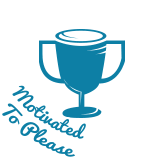 Motivated
to Please
Cleaning technicians earn more
based on a customer satisfaction grade
Hassle Free
Service
We maintain extremely detailed records of client comments/requests
and update work orders constantly
Trusted
Cleaners
Our home cleaners pass rigorous background checks and less than 5% of applicants are accepted
Your Calls
Answered
We have a dedicated office team that can take your call when you need help
100% satisfaction
guarantee
We want you to be delighted with each cleaning you receive from us. If this is ever not the case, we will happily return to reclean the areas in question at no additional charge. If you are still not happy with the service received after we have recleaned we will cheerfully refund your money!
Get Your Cleaning Quote Now
Click the button below to get your hassle free, no obligation home cleaning quote today.