Top-Rated
Individual Room Cleaning

in Loveland, CO

Having a professional cleaner deep tackle a specific room in your home can free up time and alleviate stress in your life. In the Loveland , CO area, technicians specialize in getting your home deep down clean. When you need a room thoroughly cleaned in your home, All Star Cleaning will do it for you. Our approach is clear; we strive to connect with each client and fully understand their expectation level so that we can deliver that timely and affordable.

Our services extend beyond general housekeeping duties and routine maintenance. We provide room-specific, thorough cleaning of your dining room, living room, bathroom, and kitchen. This means that we provide maintenance for all the rooms in your home. From top to bottom we take care of it all. You already have a long to-do list to tackle. Use the cleaning services from All Star Cleaning to help shorten your list and add more hours to your day.
Explore our room-specific services in Loveland, CO
Using our individual room cleaning services in Loveland is a guilt-free way to put the time in your busy life. It lets you spend your valuable free time the way that you would like to, rather than the way that you have to. Room-specific home maintenance from All Star is precisely that, and you specify the room, the extent of the cleanup needed, and we'll take care of your bathroom, kitchen, living room, or dining room.. Here's a summary of the services we provide:
A success story that keeps evolving
Started during 2006 in Fort Collins by Laura Smith, All Star Cleaning Services has evolved from its humble-but-hopeful beginnings into a company that treats its customers and employees right. We believe that there's only one way to do business – giving back to your community and to your workers as much as possible. Go ahead, check out our story and get acquainted with the very individuals who put the "star" in All Star.
Awards


What our detailed individual room cleaning entails
When you don't want to hire a team to clean your whole house in Loveland, you can count on us to provide you with skillful individual room cleaning. Whether it's your bathroom or kitchen that needs some professional care, our expert team is up to the challenge.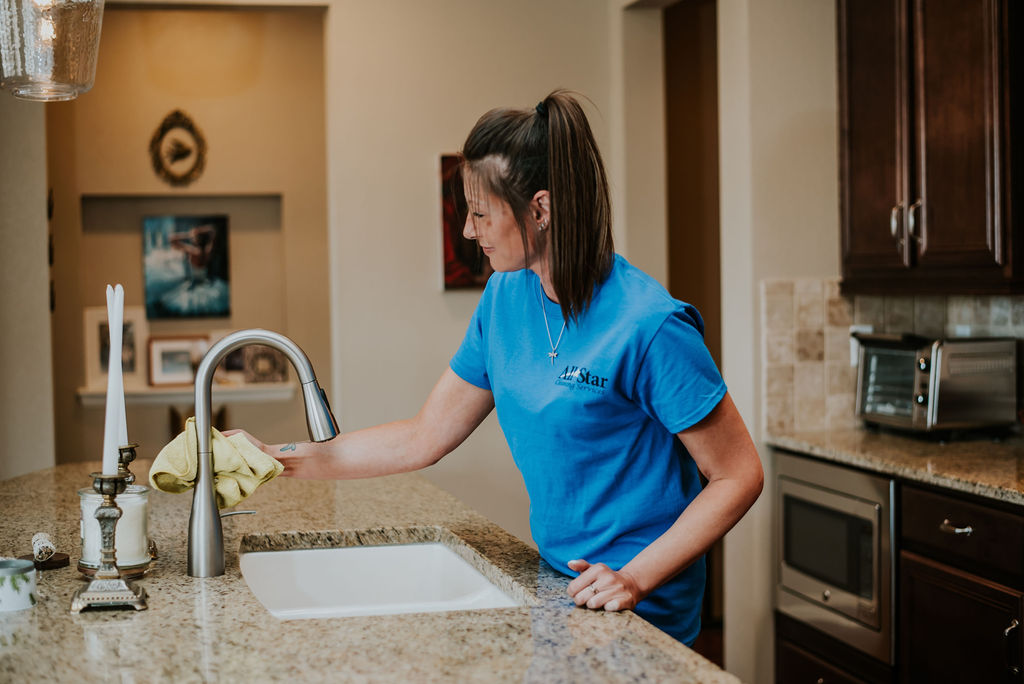 Kitchen cleaning
Sweeping and scrubbing the floor
Dishes
Wipe down and disinfect all surfaces
Washing the windows
Clean the oven
Clean the range and burners
Put away the dishes
Scrub the sink
Wipe down the faucets and fixtures
Clean out, disinfect and organize the fridge
Throw old food away
Clean out and organize the pantry
Wipe down the shelves
Wipe down walls
Clean light fixture or chandelier
Wipe baseboards
Bathroom cleaning
Sweep and scrub the floor
Wipe down the walls
Scrub the tub and shower
Mildew removal and preventions
Clean the windows
Wipe down surface areas
Clean door handles
Scrub and disinfect the toilet bowl, seat, tank and handle
Wipe baseboards
Clean all faucets and light fixtures
Rinse shower head
Spray shower curtain
Clean mirror
Wash and fold towels
Wash floor rugs
Entrust your house cleaning to the pros
Let us take chores off your hands by handling the cleaning of your whole house. Enjoy your free time and come back to a squeaky clean home.
Wiping down
Mirrors

Switch plates

Windowsills

Sinks and faucets
Vacuuming
Carpets

Floors

Furniture

Around baseboards
Dusting
Baseboards
Ceiling fans
Blinds
Lights
Picture frames
Electronic devices
Spot Cleaning
Doors 

Walls

Outside of cabinets

Glass inserts in doors

Interior windows
Miscellaneous
Emptying trash cans

Straightening and tidying up as we go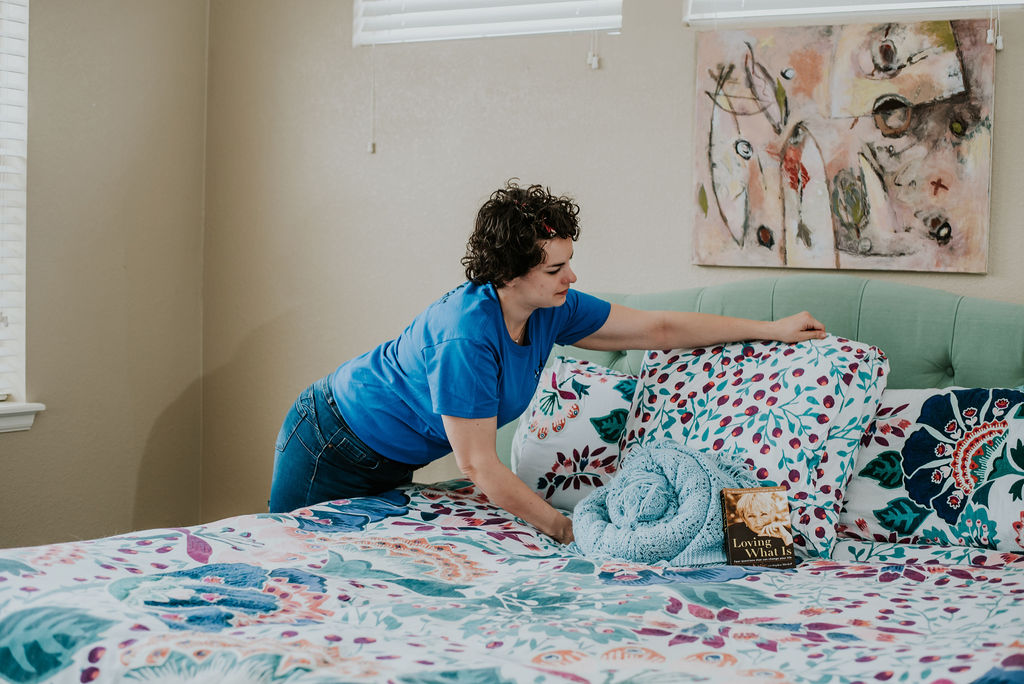 Our comprehensive services upon request & add-ons
As a client-centered company, we want to make sure your home in Loveland is spotless and taken care of just the way you want. Our experienced team is at your disposal, so feel free to ask about any services or add-ons that come to mind, and we'll gladly take it on. You may need us to:
Change your bed sheets
Do the dishes
Fold your laundry
And more