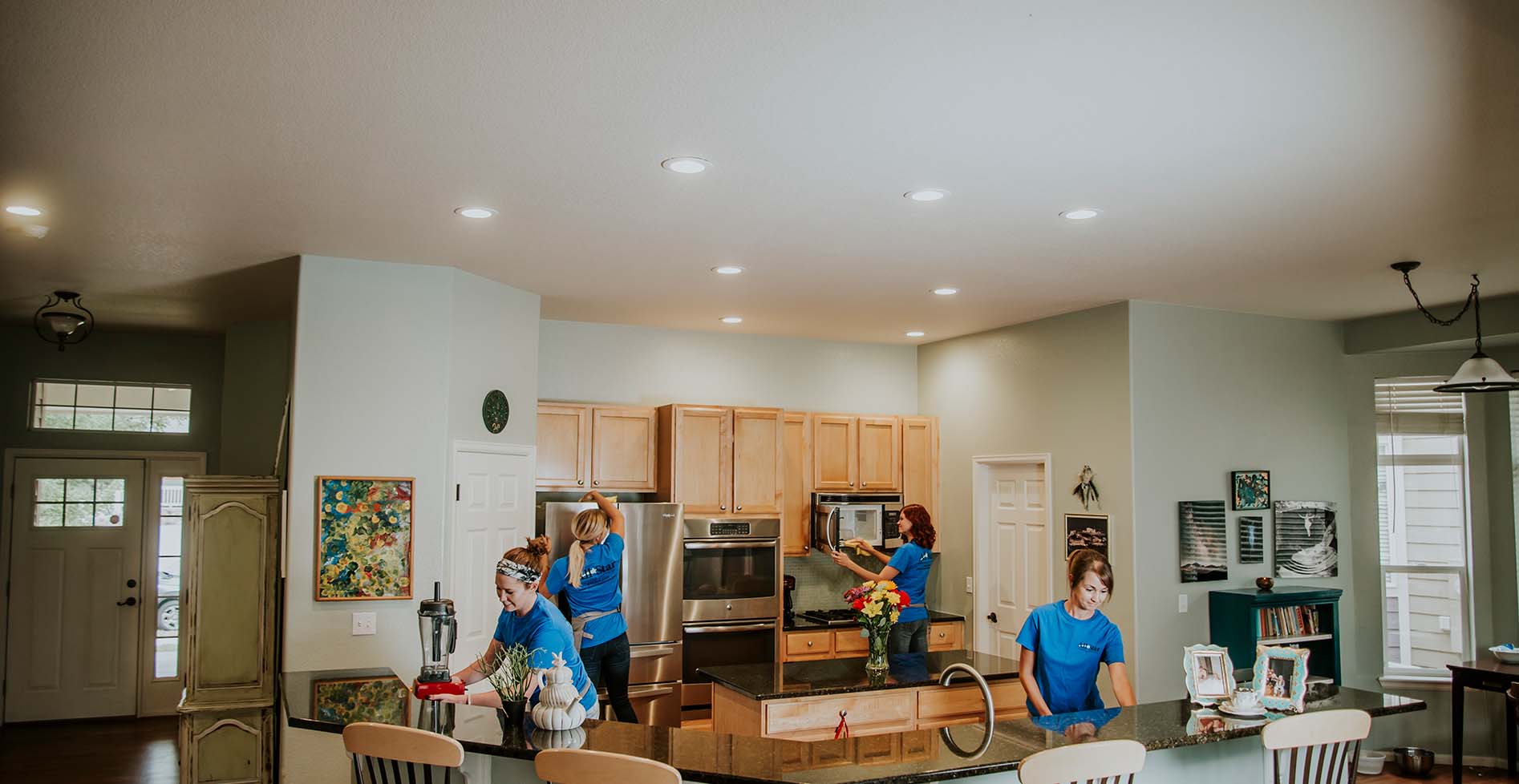 Reliable
Individual Room Cleaning

in Johnstown

Our experienced and dedicated team of professionals is here to help you bring your home to the next level of cleanliness. With years of experience under our belt, we've been able to hone our skills and learn all of the leading methods and techniques used in the industry.

We have been successfully providing homeowners in Johnstown with professional cleaning of their entire homes, from living rooms and dining rooms to kitchens and bathrooms . We can focus all of our attention on the specific area of the home that you need taken care of and make it look and smell amazing that same day.
Get more free time with our individual room cleaning services
Our seasoned experts are well-equipped to handle any area of your home. Whether you need bathroom or kitchen cleaning, our specialists at Johnstown can level up the cleanliness at your property easily and efficiently. You can rely on us for a variety of services, designed to make your home sparkle:
A success story that keeps evolving
Started during 2006 in Fort Collins by Laura Smith, All Star Cleaning Services has evolved from its humble-but-hopeful beginnings into a company that treats its customers and employees right. We believe that there's only one way to do business – giving back to your community and to your workers as much as possible. Go ahead, check out our story and get acquainted with the very individuals who put the "star" in All Star.
Awards


Experience the benefits of a fresh and tidy living space
The benefits of a space professionally taken care of by true experts are unmatched. Your competent and qualified professionals are well-versed in a wide range of services, ensuring that you get a quality experience no matter which type of housekeeping you choose.
Individual room cleaning services in Johnstown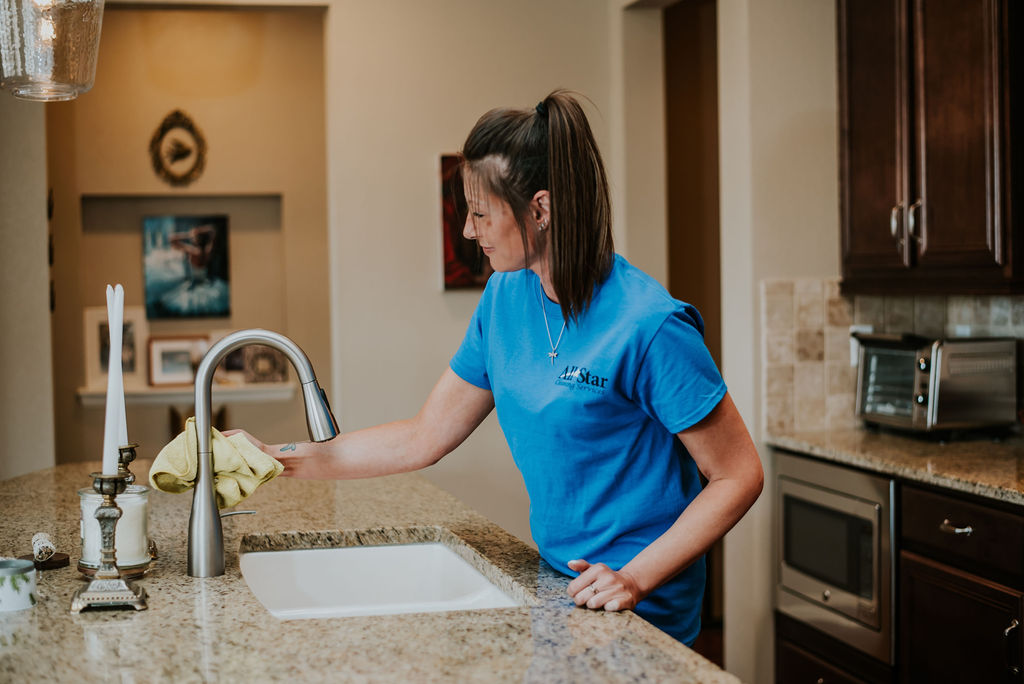 Kitchen cleaning
Disinfecting areas that are often touched
Scrubbing and shining the sink, fixtures and faucet
Eliminating grease stains from the oven and the stove
Vacuuming and mopping the floors
+ Whole Home
Bathroom cleaning
Wiping down the tub and the shower
Sanitizing the toilet bowl in detail
Taking care of the showerheads, faucets, fixtures and more
Making the windows and mirrors shine
Washing the towels and rugs
Fully vacuuming, sweeping and mopping the floors
+ The entire home
The Whole House
Our trained professionals have an established system when working to ensure that no corner of your home is left unattended to. This system is divided into sections that include all of the tasks and areas that your specialists will cover when they arrive at your home.
Wiping down
Sinks, faucets and fixtures
Switch plates
Windowsills
All reflective surfaces
Vacuuming
Carpets
Hard flooring
Baseboards and corners
Upholstery
Dust removal
Electronic devices
Blinds
Fixtures
General dusting
Spot treatment
Doors and windows
Glass inserts in doors
Cabinets
Walls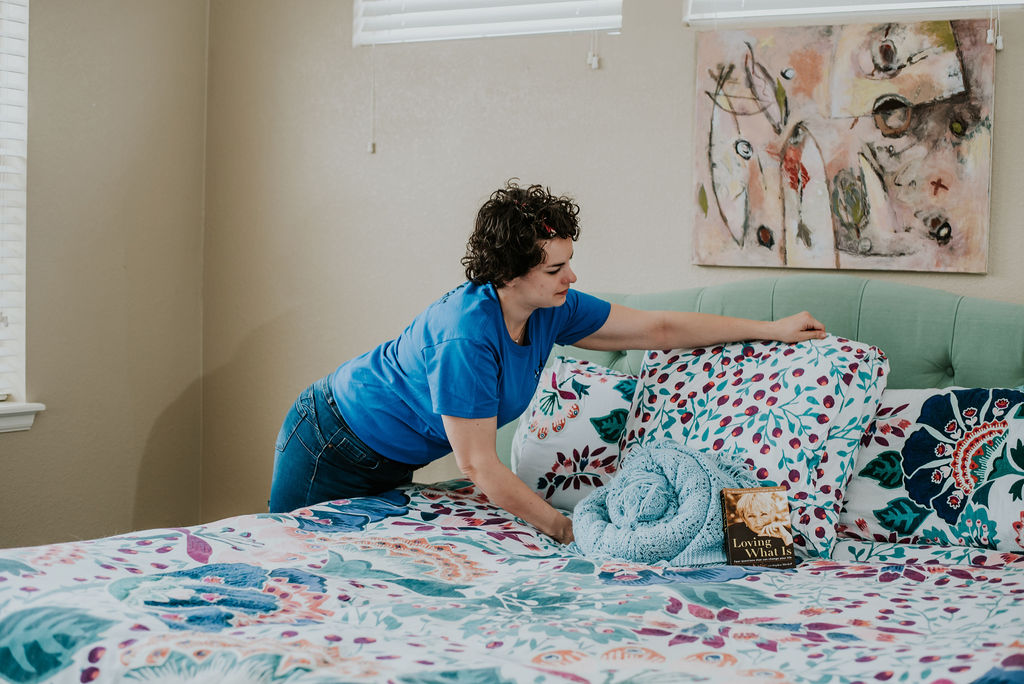 Upon Request Services
If you need an extra task that you'd like us to include, all you have to do is ask. You can take your pick from our selection of additional services.
Washing your dishes
Taking care of your laundry
Replacing your bed sheets
+ MAY INCLUDE ADDITIONAL SERVICES