Expert
Individual Room Cleaning

in Berthoud, CO
We'll introduce a higher level of cleanliness into your home
Our skilled specialists offer high-grade dining room, kitchen, living room, and bathroom cleaning services in Berthoud and the places nearby. All our experts undergo comprehensive training and stringent vetting procedures to ensure their skill and dependability. They're communicative and willing to implement all your needs and requirements.
We carefully choose all our products and supplies to foster a healthy environment in your home. We combine cutting-edge tools and equipment with our tried-and-tested techniques to ensure your maximum satisfaction. We're just a phone call away.
Our professional service brings you back your free time
Our expert house cleaners have adopted a comprehensive approach to performing individual room cleaning services in Berthoud, CO and other nearby areas. You can choose from our selection of professional offerings to find the service that fits your specific needs and lifestyle:

A success story that keeps evolving
Started during 2006 in Fort Collins by Laura Smith, All Star Cleaning Services has evolved from its humble-but-hopeful beginnings into a company that treats its customers and employees right. We believe that there's only one way to do business – giving back to your community and to your workers as much as possible. Go ahead, check out our story and get acquainted with the very individuals who put the "star" in All Star.
Awards


Explore the details of our individual room cleaning in Berthoud, CO
Your cleaners have the knowledge and the skills to perform a specialized room-specific cleaning service for your kitchen, bathroom, living room, and dining room. They'll take your specific needs into account and ensure your home is fresh and healthy for you, your family, and your pets.
Room Specific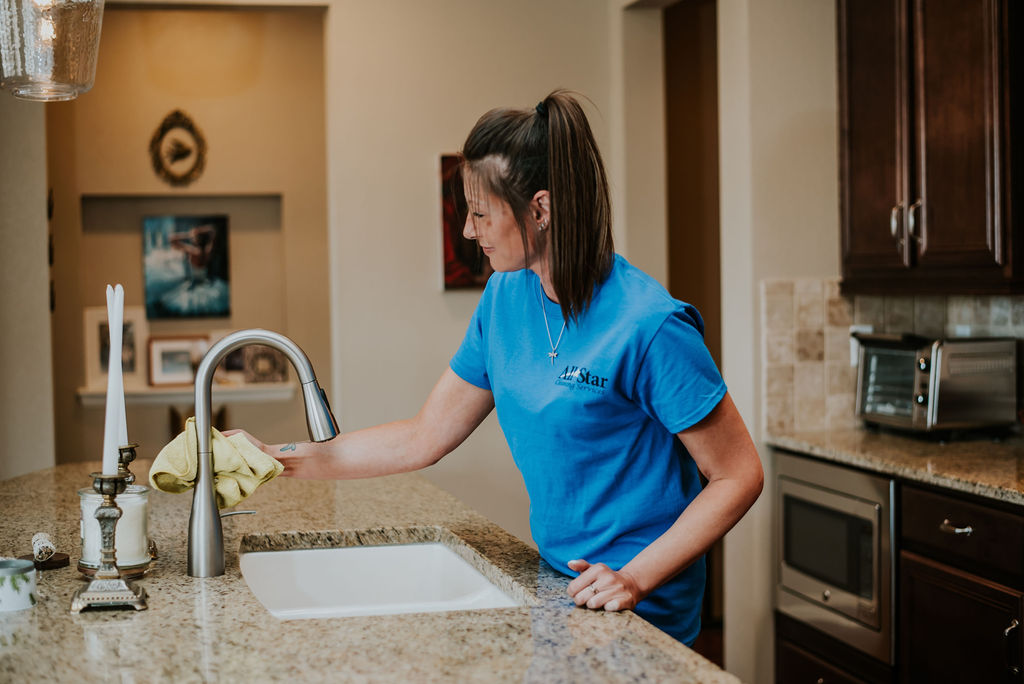 Kitchen
Disinfecting high-touch areas (cabinets, knobs, counters, etc.)
Wiping the sink. fixtures, and faucets
Scrubbing the oven and stove
Vacuuming. sweeping, and mopping the floors
+ Whole home
Bathrooms
Thoroughly scrubbing the tub and shower
Sanitizing the toilet tank, bowl, and seat
Cleansing the showerheads, handles, fixtures, and faucets
Wiping windows and mirrors
Washing the towels and floor rugs
Sweeping & mopping the floors
+ The full home
The Entire Home
Our professionals will aptly handle whole-home maintenance, dividing their tasks into different categories to ensure a thorough job:
Dusting
General dusting

Blinds

Fixtures 

Electronics
Vacuum
Carpet & hard flooring

Upholstery

Edging vacuuming
Clean
Switch plates

Sinks & faucets

Reflective surfaces

Windowsills
Spot Cleaning
Doors

Walls

Glass inserts in doors

Windows

Cabinets
Miscellaneous
Emptying trash cans

Straightening and tidying up as we go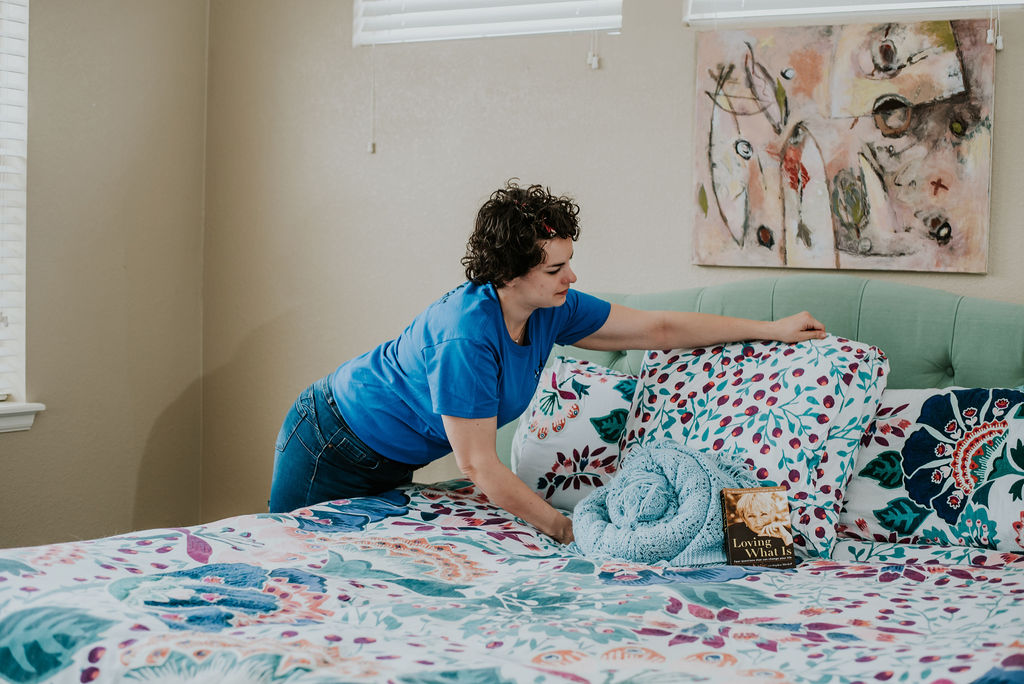 Upon Request Services
If there's a special task you'd like us to do, our company offers a list of specialized on-demand services designed to further ease your day-to-day life.
Taking care of the dishes
Laundry washing
Adding new bed sheets
MAY INCLUDE ADDITIONAL CHARGES