Expertise-Based
Individual Room Cleaning

in Timnath, CO

Whether you need living room, dining room, kitchen, or bathroom cleaning services, our seasoned experts in Timnath and the vicinity will perform them in a responsible and hassle-free way. The experts we hire have been rigorously screened and trained for your peace of mind. They appreciate your feedback and will gladly listen to it.

We'll use natural and safe products, as well as tried and tested techniques to ensure you and your family get a healthy environment with no harmful substances. Hire us and reap the benefits of our client-oriented service.
Take advantage of our comprehensive services
If you'd like your rooms to become spotless without you having to lift a finger, hire us and relax while we do the dirty work. Our company uses environmentally friendly yet effective supplies and reliable methods to deliver top-notch individual room cleanings in Timnath. Depend on our professionals for:
A success story that keeps evolving
Started during 2006 in Fort Collins by Laura Smith, All Star Cleaning Services has evolved from its humble-but-hopeful beginnings into a company that treats its customers and employees right. We believe that there's only one way to do business – giving back to your community and to your workers as much as possible. Go ahead, check out our story and get acquainted with the very individuals who put the "star" in All Star.
Awards


What to expect from our individual room cleaning in Timnath:
Our individual room cleaning services are designed to help keep your space tidy and comfortable. We will work with you to create a customized cleaning plan that meets your unique needs and preferences, whether you need us to take care of a specific room or the entire home. Our team of experienced pros will use the latest equipment and techniques to ensure that your room is fresh and free of dust, dirt, and other allergens.
Room Specific
You'll benefit from our room-specific service if you want us to professionally tackle a room of your choice from top to bottom.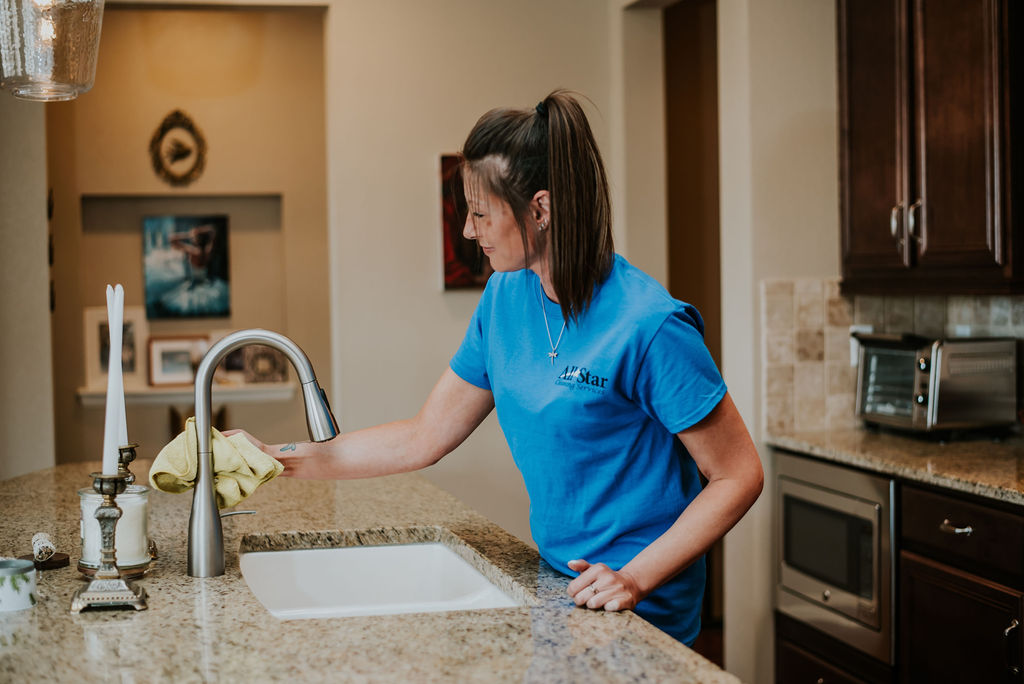 Kitchen
Sanitizing frequently used areas (knobs, counters, cabinets, etc.)
Wiping the fixtures, sink and faucets
Scrubbing the oven and stove top
Sweeping, mopping and vacuuming the floors
+ Whole Home
Bathrooms
Scrubbing the tub/shower inside out
Sanitizing the toilet bowl, seat, and tank
Sanitizing the fixtures, handles, showerheads, and faucets
Wiping mirrors and windows
Washing the towels and floor rugs
Sweeping & mopping the floors
+ The entire home
The Entire Home
This service is the right one for you if you want our experts to bring the cleanliness of your entire home to the next level.
Clean
Windowsills
Sinks & faucets
Reflective surfaces
Switch plates
Vacuum
Upholstery
Carpet & hard flooring
Edging vacuuming
Dusting
General dusting
Fixtures
Blinds
Electronics
Spot Cleaning
Walls
Windows
Doors
Glass inserts in doors
Cabinets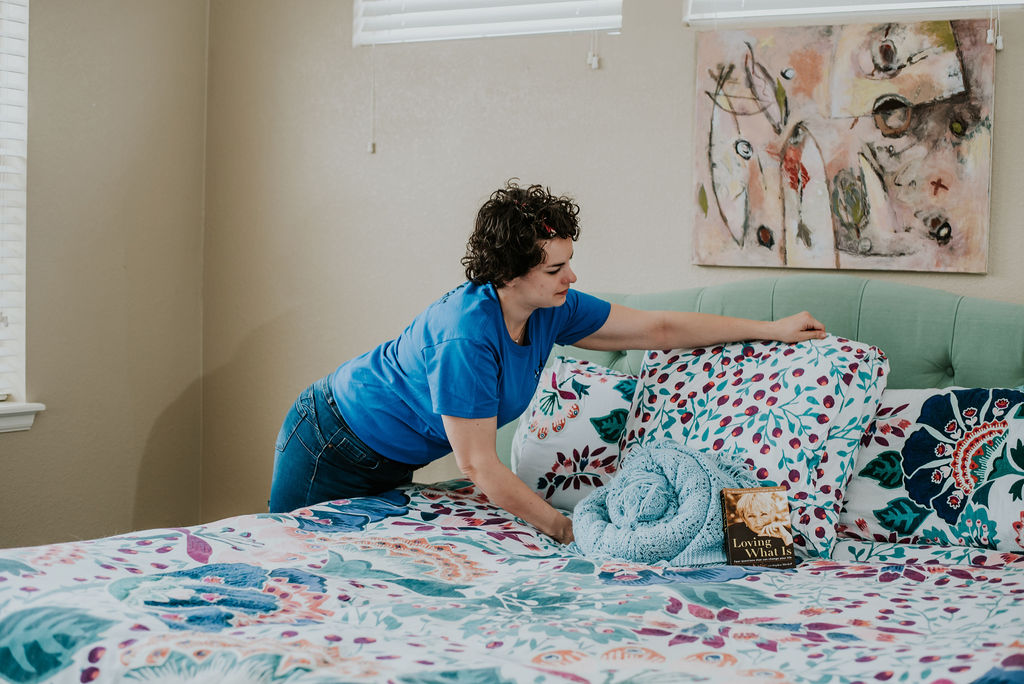 Upon Request Services
Putting the dishes away
Washing and folding laundry
Changing the bed sheets
+ MAY INCLUDE ADDITIONAL SERVICES