Tailored Cleaning Services of Loveland, CO
As your day progresses, your "to-do" lists continue to grow and grow. When there never seems to be enough hours in the day to take care of everything you need to, call All Star Cleaning Services of Fort Collins. Our team of professionals will take care of those one-off housekeeping tasks that have built up. We provide the Loveland, CO area with a strong group of experienced housekeepers ready to help you with those tasks.
We understand that when given the opportunity to put laundry away or do something else, often people chose to do something else. Cleaning and organizing tend to be at the bottom of the list for desired activities. Which is why hiring a professional house cleaner is a great option. Our local Loveland team is ready to take care of those mundane tasks that pile up over time. When working with our professionals, you know that your request will be taken care of under the direction you give.
Our fee-based services will take care of those one-off tasks and allow you to add time back into your life to accomplish more in your day. Whether you have us routinely clean your home from top to bottom or utilize our services periodically to catch up on the details of housekeeping, we are the cleaning team to trust.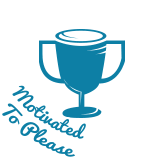 Motivated
to Please
Cleaning technicians earn more
based on a customer satisfaction grade
Hassle Free
Service
We maintain extremely detailed records of client comments/requests
and update work orders constantly
Trusted
Cleaners
Our home cleaners pass rigorous background checks and less than 5% of applicants are accepted
Your Calls
Answered
We have a dedicated office team that can take your call when you need help
100% satisfaction
guarantee
We want you to be delighted with each cleaning you receive from us. If this is ever not the case, we will happily return to reclean the areas in question at no additional charge. If you are still not happy with the service received after we have recleaned we will cheerfully refund your money!
Get Your Cleaning Quote Now
Click the button below to get your hassle free, no obligation home cleaning quote today.