Timnath's leading house cleaning services
If you'd like top-level cleanliness without ever lifting a finger, All Star Cleaning Services of Fort Collins is right up your alley. We're the go-to house cleaning company in Timnath and the neighboring communities. Our services combine advanced methodology, vast knowledge, and environmentally friendly practices.
Contact us to get a reliable ally in the fight against dirt and grime. Reclaim your life by enlisting the help of competent and seasoned professionals. See for yourself why Timnath locals have trusted our brand since 2006.
Choose from our extensive cleaning services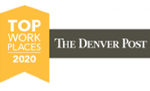 Why schedule our dependable housekeeping services in Timnath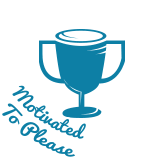 Committed to delivering results
Our cleaning professionals are generously rewarded for their diligence.
Flexible house cleaning service
You can adjust your cleaning to match your specific requirements.
Carefully selected maids
Our pros pass a stringent vetting process to join our team.
Your calls won't go unanswered
Our office team will be at your disposal when you dial our number.
We care for
your satisfaction
All Star Cleaning of Fort Collins is a local company, which makes a point of giving back to the community. We want our friends and neighbors to be happy with our house cleaning services in Timnath and the area, so we've designed a failsafe customer satisfaction policy. If you aren't absolutely thrilled with the outcome of your cleaning, we'll provide a re-clean free of charge. If that doesn't meet your standards either, we'll gladly issue a refund.
Get your free quote today
Tell us what kind of cleaning you need and we'll provide you with your price estimate.
Frequently Asked Questions
There are different types of maid services, which covers varying house cleaning checklists. In general, a standard or basic house cleaning service would include essential chores, like:
Dusting of blinds, baseboards, and more
Spot cleaning or walls, windows, cabinets, etc.
Thorough cleaning of different areas, like sinks and mirrors
Vacuuming of upholstery and carpets
Miscellaneous tasks, such as tidying up, emptying wastebaskets, and the like
At All Star Cleaning Services of Fort Collins, we offer basic cleaning of your whole house or a single room, depending on your wishes. Our expert team also performs deep, move in/move out, and personalized cleaning. Contact us to find out more.
Get Your House Cleaning Quote Now
Click the button below to get your hassle free, no obligation home cleaning quote today.