Experience a Top-Notch
Cleaning Service

in

Loveland, CO

Wondering what makes All Star Cleaning Services of Fort Collins stand out? Is it because of our high-caliber cleaners' commitment to stellar performance, the joint effort of our beautifully coordinated award-winning team, our dedication to our clients, or all of the above? Discover why we are the go-to provider of cleaning services in Loveland and the surrounding areas.

We are committed to providing quality service to our clients in Loveland and other communities in the area. Each plan can be further optimized for your convenience. Let us give you the hassle-free, guilt-free maid service with the outstanding customer experience you have been waiting for!
A comprehensive cleaning checklist to check all the boxes
We know it's not easy to let a stranger near your personal items and family. This is why we perform detailed background checks before choosing our team members. Rest assured our staff is knowledgeable and experienced enough to provide you with the service you deserve. Our cleaning services include:

A success story that keeps evolving
Started during 2006 in Fort Collins by Laura Smith, All Star Cleaning Services has evolved from its humble-but-hopeful beginnings into a company that treats its customers and employees right. We believe that there's only one way to do business – giving back to your community and to your workers as much as possible. Go ahead, check out our story and get acquainted with the very individuals who put the "star" in All Star.
Awards



Our Exclusive All Star Checklist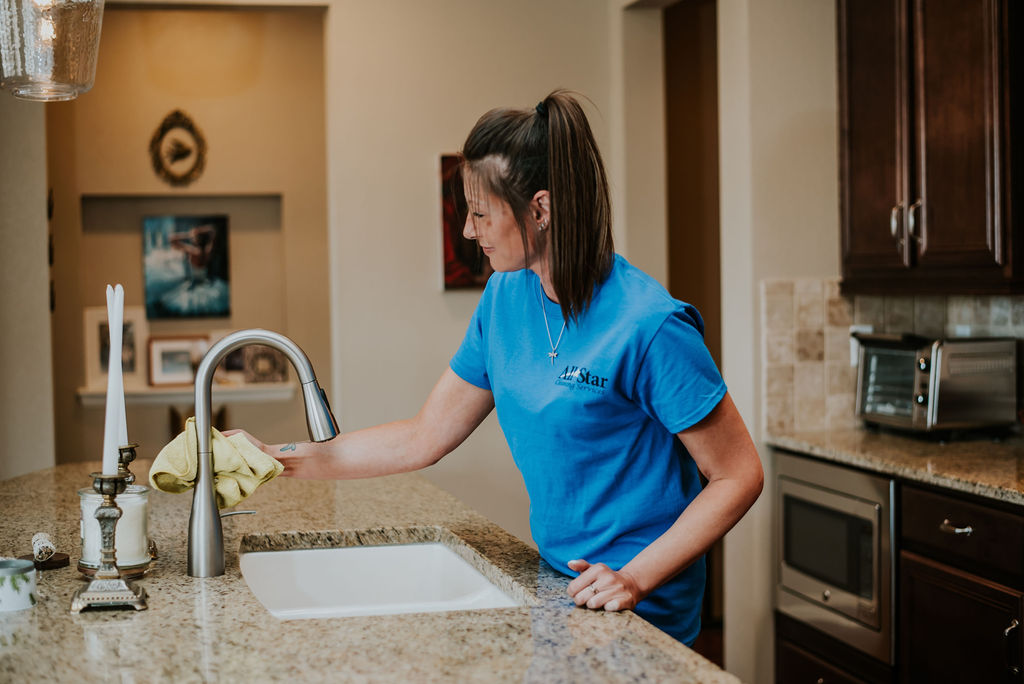 Kitchen
Wiping down exterior of appliances (stove top/front, fridge, dishwasher, microwave, other small appliances on counters, outside of washer and dryer)

Inside of microwave

Countertops and backsplashes
Bathrooms
Vanities

Toilets (inside and out)

Bathtub/shower areas

Glass shower doors
Our maid service in Loveland includes but is not limited to:
Dusting
Window blinds

Air vents

Ceiling fans

Baseboards
Cleaning
Flooring 

Windowsills

Sinks (including faucets)

Mirrors

Switch plates
Spot Cleaning
Walls

Interior windows

Doors (including sliding glass patio doors) and other high-touch areas

Glass inserts in doors

Outside of cabinets

Shelving 
Vacuuming
Upholstery

Carpets

Rugs

Edging
Misc
Organize and tidy the place as we go

Empty the trash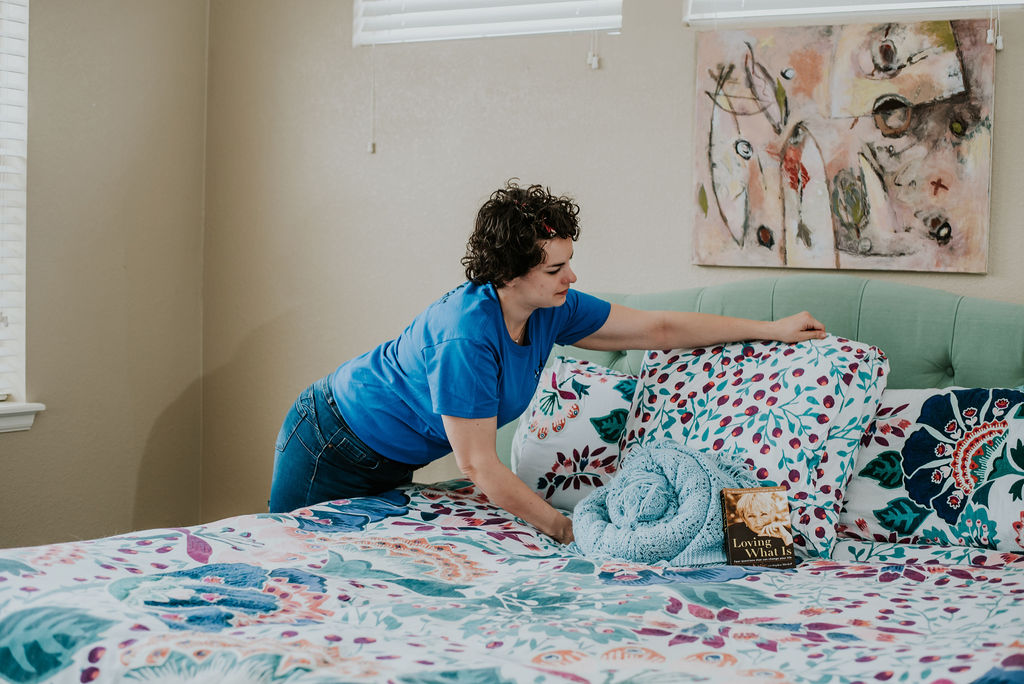 Service add-ons for your needs
Doing the dishes

Folding clean laundry

Changing the bedding
ADDITIONAL CHARGES MAY APPLY
Frequently Asked Questions