Comprehensive Move Out & Move In Cleaning in Berthoud
Hire our move in/out cleaning services for a carefree relocation
If you're in need of detail-oriented move in or move out cleaning in Berthoud and the surrounding communities, look no further than All Star Cleaning Services. Our expert cleaners are insured, bonded and rigorously vetted. They're a group of devoted professionals who'll go the extra mile for you. Our team will inspect your home and develop a thorough plan to ensure both your new and old homes are spotless and ready for your big relocation day.
Reap the benefits of our thorough cleaning services
If you want to ensure your relocation to or from Berthoud goes smoothly and without stress, our experts are at your disposal. They have the necessary knowledge and experience to provide you with the thorough move in/out cleaning services that are in line with your needs and requirements:

A success story that keeps evolving
Started during 2006 in Fort Collins by Laura Smith, All Star Cleaning Services has evolved from its humble-but-hopeful beginnings into a company that treats its customers and employees right. We believe that there's only one way to do business – giving back to your community and to your workers as much as possible. Go ahead, check out our story and get acquainted with the very individuals who put the "star" in All Star.
Awards



Our standard move out/move in cleaning in Berthoud includes:
We're completely dedicated to alleviating the stress of your relocation. Our job is to help you leave your old home spotless and thoroughly prepare your new home for you and your family to settle in. We'll take care of every single nook and cranny of your once-home and your future home, so feel free to leave everything in our capable hands.
Room Specific
Besides a comprehensive move in/out cleaning service available in Berthoud, you can also rely on our room-specific services and make your choice: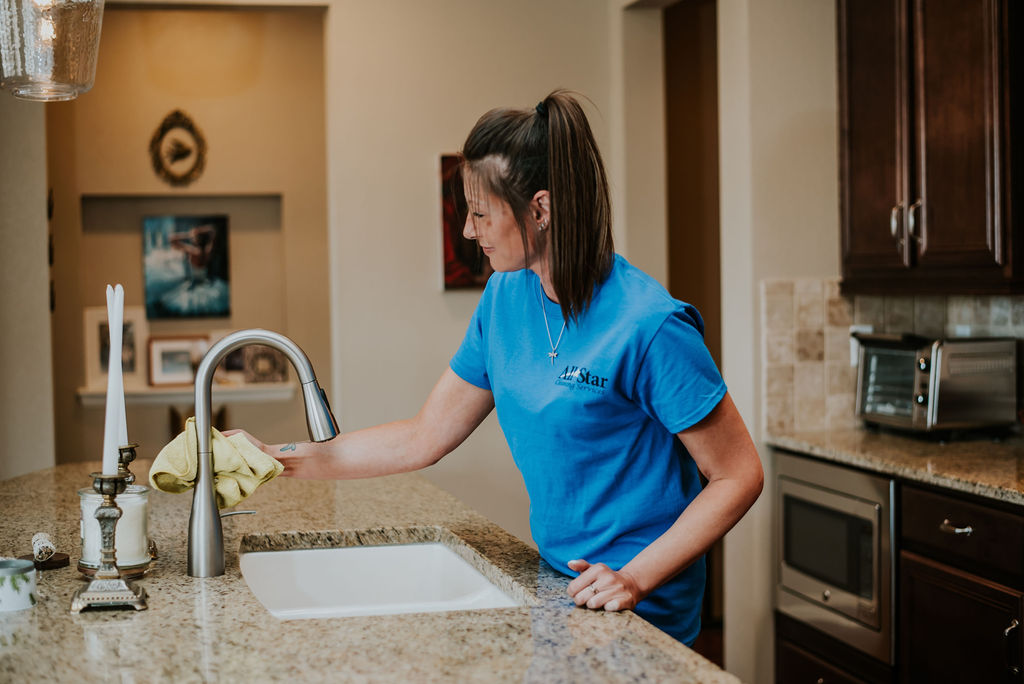 Kitchen
Sanitizing frequently used items and surfaces (knobs, counters, ceiling fans, cabinets)
Cleaning the sink and faucets
Scrubbing the oven and stovetop
Mopping and vacuuming the floors
+ Whole home
Bathrooms
Scrubbing the shower/tub inside out
Toilet bowl sanitizing
Cleaning showerheads and faucets
Wiping mirrors
Mopping the floors
+ The Entire home
The Entire Home
Our whole-home maintenance service has become the go-to for numerous residents of Berthoud and the nearby areas because we focus on every single detail:
Clean
Windowsills
Sinks & faucets
Mirrors
Switch plates
Vacuum
Furniture, when needed
Carpet & hard flooring
Edging vacuuming
Dusting
General dusting
Fixtures
Blinds
Electronics
Spot Cleaning
Walls
Windows
Doors
Glass inserts in doors
Cabinets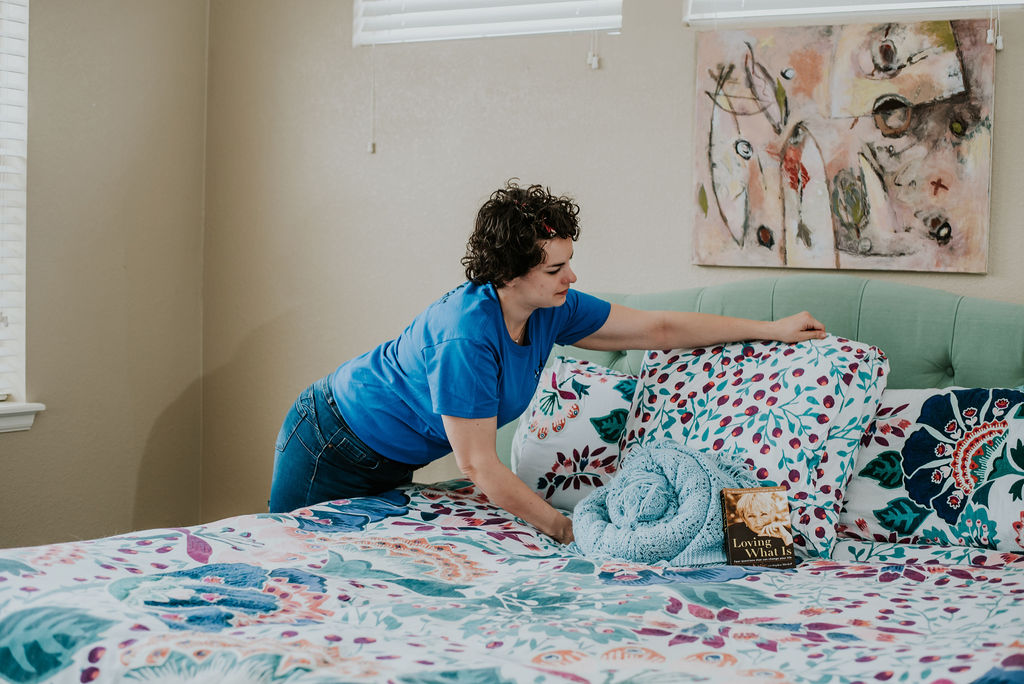 Upon Request Services
Make good use of our housekeeping services available upon request that serve to further enrich your chosen package:
Washing dishes
Folding laundry
Changing of bed sheets
MAY INCLUDE ADDITIONAL SERVICES
Frequently Asked Questions