Top-Rated House Cleaning Services in Milliken, CO
We provide detailed cleaning services to make sure your home is spick and span. If you have guests coming over and you want everything to be perfect or you want some time for yourself, we're at your disposal.
Our house cleaning team consists of dedicated and seasoned professionals who have been thoroughly background-checked to ensure your peace of mind. They have the necessary skills and experience to provide maximum results for all our clients.
Our Services
Not only do we offer expertise-based maid services in Milliken but also in Severance, Windsor, Loveland, and more locations across Colorado, our highly qualified technicians can also customize their approach to meet your specific needs regardless of the package you choose. You can book the following housekeeping services:

A success story that keeps evolving
Started during 2006 in Fort Collins by Laura Smith, All Star Cleaning Services has evolved from its humble-but-hopeful beginnings into a company that treats its customers and employees right. We believe that there's only one way to do business – giving back to your community and to your workers as much as possible. Go ahead, check out our story and get acquainted with the very individuals who put the "star" in All Star.
Awards



What you can expect from our house cleaning services in Milliken
We've assembled a team of experienced experts capable of taking your home's cleanliness to the next level. Your cleaners will listen to your requirements and perform a comprehensive service designed to sanitize your entire home and ensure it's clean, fresh, and healthy for you and your entire family.
Room Specific
Rely on us if you don't need a whole-home cleanup but you'd like to only tackle a specific area of your home.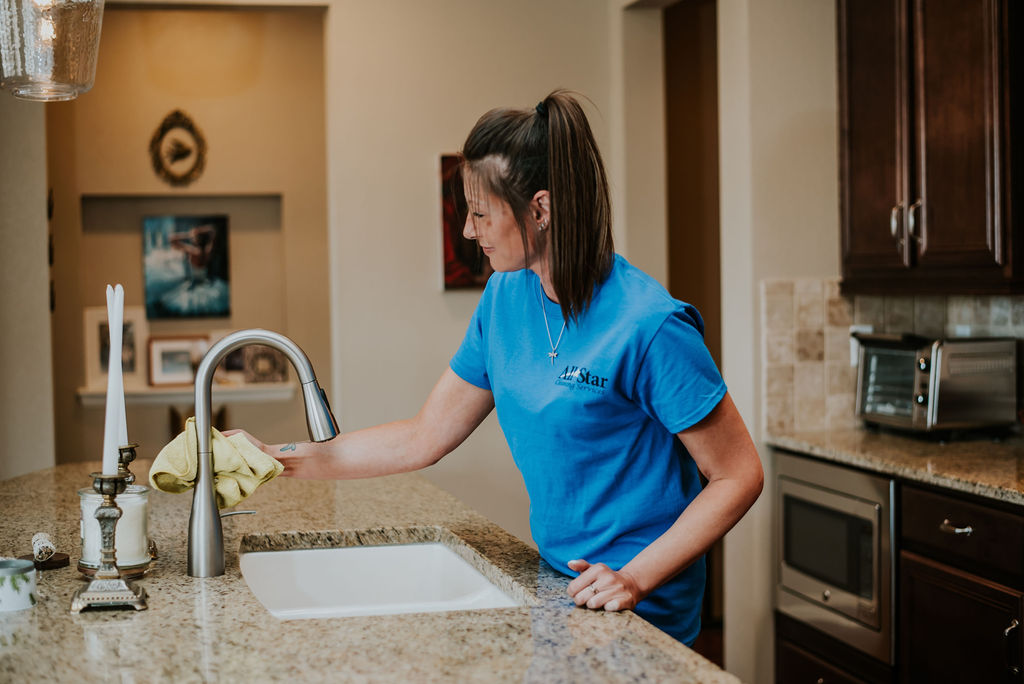 Kitchen
Cleaning all appliances, such as the fridge, stove, and microwave, as well as the small appliances on the counters
Scrubbing the inside of the microwave
Wiping down countertops
Floors vacuumed & mopped
Bathrooms
Toilets
Showers and bathtubs
Vanities
Shower doors and mirrors
Whole Home
You can also choose to hire our extensive whole-house service designed to take care of all the most important areas of your home.
Cleaning
Sinks and faucets
Tables
Mirrors
Windowsills
Other surfaces
Vacuuming
All floors
Carpets and rugs
Furniture
Dusting
Blinds
Ceiling fans
Pictures and paintings
Light fixtures
Electronics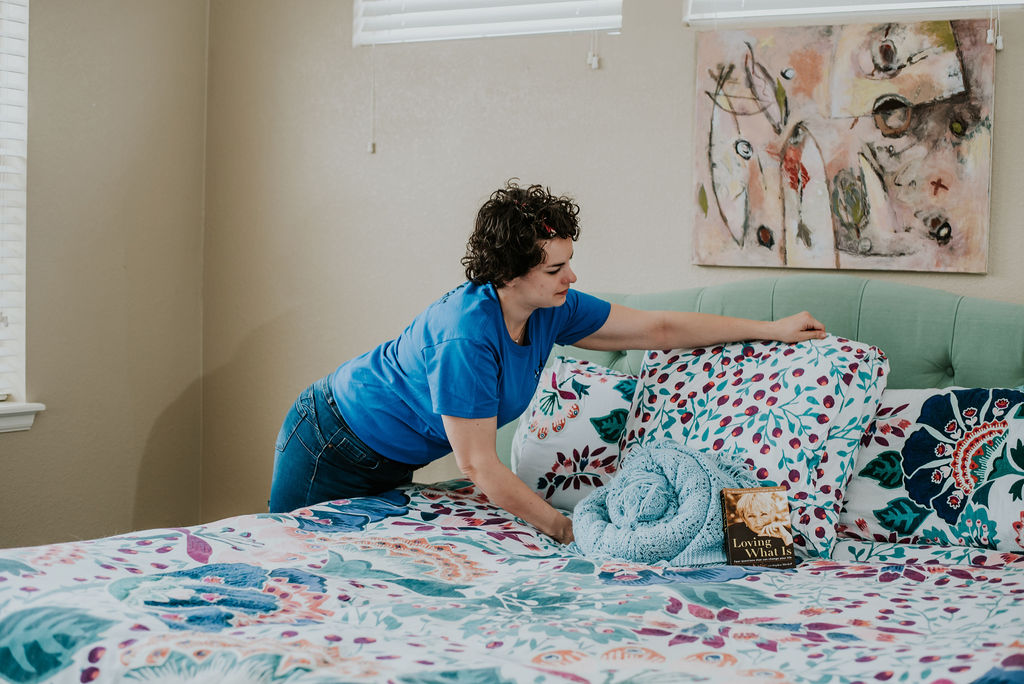 Services Upon Request
Our company also offers several different upon-request services you can implement into your standard package to further enhance your housekeeping.
Folding laundry
Doing the dishes
Changing the bed sheets
ADDITIONAL CHARGES MAY APPLY
Frequently Asked Questions