Reputable
House Cleaning Service

in

Greeley, CO

At All Star, we're passionate about creating neat, welcoming spaces that elevate your daily living experience. We offer high-quality services that are not only highly effective but also environmentally friendly. This dual focus ensures that every corner of your home is filled with tangible freshness.

Our team distinguishes itself through their dedication and the use of superior tools and green products and the trust we instill in them. Each member undergoes careful vetting and screening, providing you with peace of mind. Moreover, they receive extensive training and bring significant industry experience to the table. Their expertise assures you of excellent housekeeping and house cleaning services across Greeley that not only meet your needs but also exceed your expectations, resulting in a healthier and more refreshing home.
The range of house cleaning we offer to residents of Greely
Our dedicated team's extensive training and experience in residential cleaning equip them to seamlessly manage a diverse range of spaces. Their proficiency allows them to transform any area, regardless of its size or layout, into an inviting, pristine space. To accommodate your specific needs, we have a host of offerings. Here are some of the cleaning services we provide in Greeley and the area:
A success story that keeps evolving
Started during 2006 in Fort Collins by Laura Smith, All Star Cleaning Services has evolved from its humble-but-hopeful beginnings into a company that treats its customers and employees right. We believe that there's only one way to do business – giving back to your community and to your workers as much as possible. Go ahead, check out our story and get acquainted with the very individuals who put the "star" in All Star.
Awards



Our comprehensive checklist for residential cleaning services
Specific rooms in your Greeley home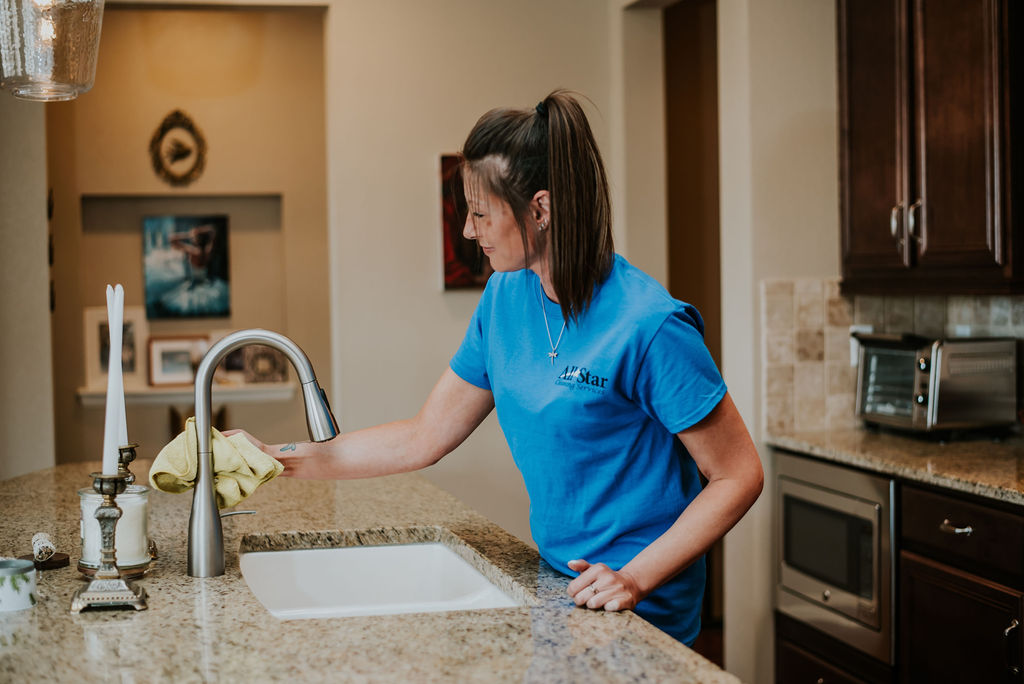 Kitchen area
Degreasing the stovetop and oven
Scrubbing down all high-touch areas
Washing the sink, faucet & countertops
Sweeping, vacuuming & mopping the floors
All bathrooms
Deep sanitization of the toilet area
Thorough scrubbing of bathtubs & showers
Washing & polishing sinks & faucets
Wiping down glass shower doors & mirrors
Whole-house cleaning service tailored to your home
Dusting
Furniture surfaces
Decorative details
Ceiling fans & light fixtures
Electronic pieces
Cobweb removal
Vacuuming
Upholstery, if needed
Carpets & area rugs
Hard flooring
Stairs & hallways
Sanitizing
Bathrooms & toilets
All kitchen surfaces
Door knobs & light switches
Children's areas
Other high-touch surfaces
Spot treatment
Light stain removal
Wiping down walls
Windows & frames
Doors & glass inserts
Other tasks
Emptying trash cans
Organizing clutter
Tidying up as we work
Services upon request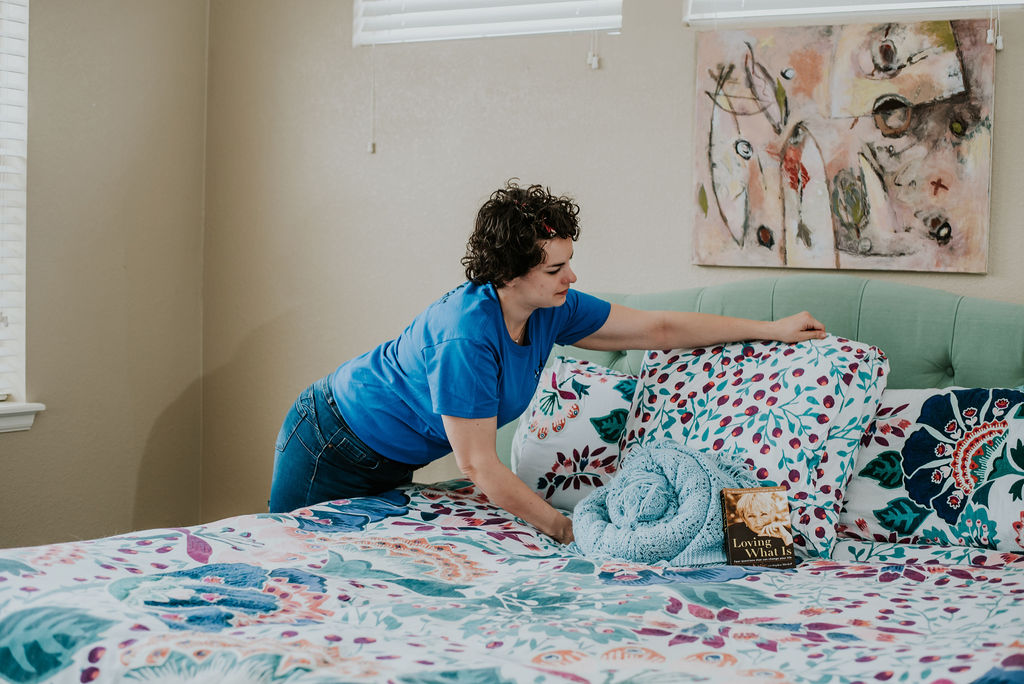 Housekeeping services available upon request
Washing the dishes
Folding the laundry
Replacing the bed linens
ADDITIONAL CHARGES MAY APPLY
Frequently Asked Questions