Locals depend on our efficient move in/out cleaning
Here at All Star Cleaning Services of Fort Collins, we are committed to bringing local residents streamlined move in and move out cleaning in Severance and the nearby communities. Our services have been developed to give you a seamless moving experience. While you're organizing your relocation, our qualified cleaners will be taking care of your cleaning diligently and meticulously. We can tackle the housework in your old home, deal with the dirt in your new house, or both - it's up to you.
What our comprehensive move out/in cleaning includes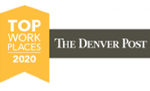 Why we're your go-to experts in move in/out cleaning in Severance?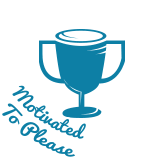 Motivated to make your life easier
Our move in/out cleaning services offer consistent quality without fail.
Customizable cleaning checklist
Our clients can adjust their services by picking out handy extra tasks.
Qualified & committed specialists
We bring together the leading cleaning experts in Severance and beyond.
Getting in touch with us is super simple
Simply dial 970.215.2224 or use our online form to reach out to us.
We promise
the ultimate customer experience
All Star Cleaning Services of Fort Collins makes a point of responding to the move out and move in cleaning needs of Severance locals in a prompt and professional manner. If any aspect of our services doesn't make you or your landlord happy, feel free to get back to us. We'll arrange for a free-of-charge re-clean as soon as possible. Rely on our satisfaction guarantee and our extensive experience in the cleaning industry.
Request your quote today
Find out the estimate for your move in/out cleaning and schedule effortlessly.
Frequently Asked Questions
The degree to which your old home should be cleaned depends on your landlord's or property manager's expectations. Here at All Star Cleaning Services of Fort Collins, we have a system in place to optimize your moving process.
You can provide our team with your landlord's cleaning checklist and we'll go through it as we conduct your move out cleaning in Severance or the nearby areas. This is the surest way to make your landlord happy and get your security deposit returned to you in full.
Get Your House Cleaning Quote Now
Click the button below to get your hassle free, no obligation home cleaning quote today.