Timnath residents swear by our efficient move in/out cleaning
All Star Cleaning Services of Fort Collins delivers the homeowners fine-tuned move out and move in cleaning in Timnath and the surrounding areas designed to facilitate every move. Deal with the other details of your upcoming relocation and leave the tricky business of cleaning to our competent and well-coordinated team. Whether you wish us to straighten up your old home, spruce up your new residence, or both, we'll be up to par.
Our trusted move in/out cleaning services cover: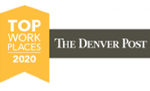 Why choose our thorough move in/move out cleaning in Timnath?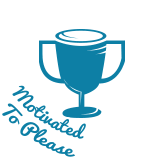 Customer-oriented services
Our cleaners do their best to complete every task just right.
Tailored to meet your demands
Request additional tasks to optimize your cleaning service.
Trained & committed team
We are selective about who can be our team member.
At your disposal for all questions
Reach out to our friendly staff for any additional info.
Your happiness
is our main goal
As a locally owned and operated company, we are motivated to help out our neighbors in Timnath or the vicinity by catering to their move in and move out cleaning needs. If you're moving out of a rented home, send us your landlord's cleaning checklist and we'll make sure you receive your cleaning deposit back in full. If the cleanliness of the space doesn't meet your landlord's expectations, we'll gladly re-clean the problem areas for free. If the results still don't make the cut, you'll get a refund up to the amount taken from your deposit.
Schedule #1 move in or move out cleaning now
Enter your information in the form below and get a step closer to premium cleanliness.
Frequently Asked Questions
Yes, it's advisable to carry out thorough move out cleaning every time you move house. If your former home was a rental, you are obliged to meet certain cleanliness requirements in order to get your security deposit back.
In case you sold your home, it's still recommended to hand it over to the new occupants in a condition you'd like to find your own new home in. Sometimes, the real estate contract between you and the new owners will state what standards of hygiene need to be met.
Luckily, move out cleaning doesn't have to be your sole responsibility. All Star Cleaning Services of Fort Collins can take care of it for you with expert precision and great care. If you're moving to or from Timnath or the region, give us a call.
Get Your House Cleaning Quote Now
Click the button below to get your hassle free, no obligation home cleaning quote today.