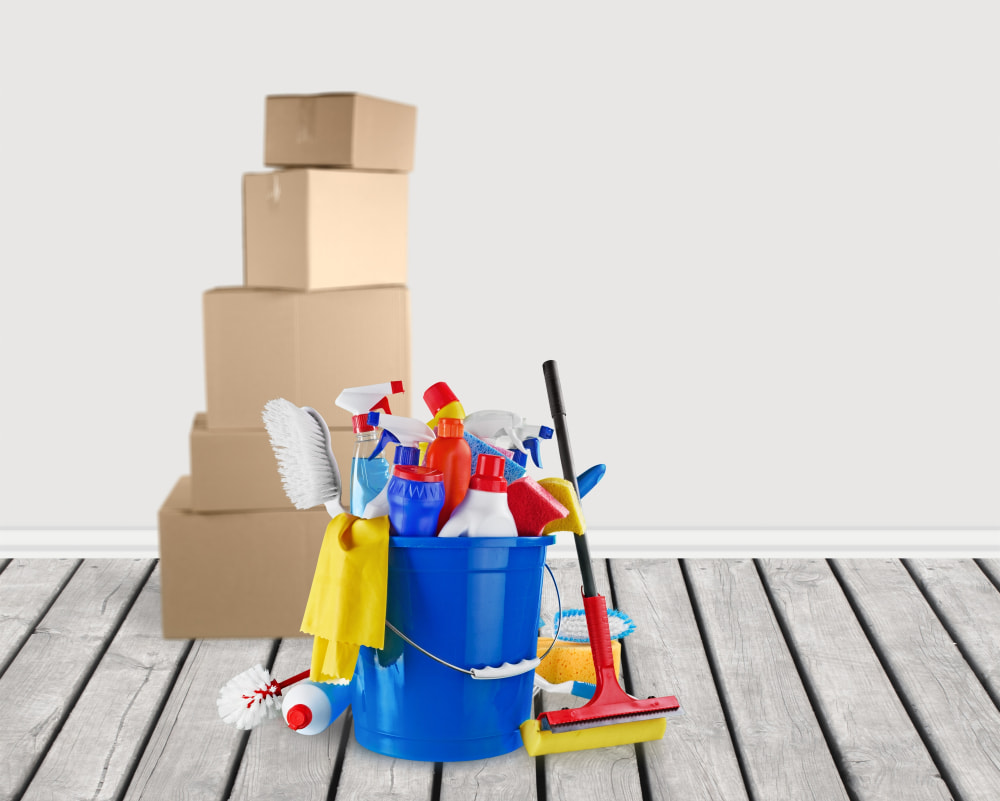 The moving process is typically quite a stressful experience, and it only gets more complicated once you add cleaning into the equation. Most landlords will require you to perform a very thorough cleanup if you want to get your security deposit back. Some people choose to hire a professional move-out cleaning service in Loveland to take this off their plate.
Before you decide whether you should tackle this yourself or hire a pro, you need to learn what a move-out cleaning checklist should include and how it should be done.
How do you clean before moving out?
In order to leave a spotless home behind you, you need to adopt a very detail-oriented approach to cleaning. This kind of cleaning needs to be done much more meticulously than the regular, routine cleanup. There are several ways to make move-out cleaning more efficient.
Let's have a look at some of them:
1. Make a checklist
By writing down every task that needs to be done before you leave the house, you'll ensure that nothing is overlooked. Some landlords will give you a checklist of their own that includes everything they require you to do in order to get your full deposit back.
Even if they don't provide this, you can do some online research or, even better, ask an experienced housekeeper to help you make a checklist.
2. Start early
Fitting this level of detailed cleaning into your packed schedule can be challenging, which is why you should start on time. Make a plan to split the work into smaller chunks and do a few things every day.
This is how you'll be able to leave a day or two before your relocation where everything will be clean and you'll have time and patience to see if you missed anything. Maybe you'll even have some time left over to enjoy a leisurely afternoon at The Gardens on Spring Creek.
3. Get some help
Get all of your household members who are capable of doing so to help you. If you live alone, arrange for some friends or family to come and give you a hand. There is a lot of work included in this process, which is why no one should have to do it alone unless they do this for a living. This is also true for tiring move-in cleanups, which can be just as demanding.
4. Hire a professional
Your easiest option is to call in the pros for some help. They are certain to do a better job than you, as they have cleaned so many properties before and have considerable experience. You can share how you like things to be done and leave the rest to them.
What should a move-out cleaning checklist include?
Now that you know how to make the move-out sanitization easier, it's time to learn what the checklist should include. If your landlord has any additional requirements, you can add them to the list, but these tasks typically cover everything that should be done.
Make sure that you know your rights as a tenant when handling these types of situations. Read on to see what to include in your checklist.
Wiping down all open surfaces and countertops
Disinfecting all appliances
Inside & outside of kitchen cabinets
Scrubbing down bathroom and kitchen fixtures
Wiping doors, door frames, window sills, blinds, ceiling fans
Washing glass doors & windows
Sanitizing light switches and outlet covers
If needed, you can also add tasks that are specific to your house, such as emptying the ashes from the fireplace if you have one, or cleaning walls if your kids drew on them.
Who should I call for the best move-out cleaning service in Loveland and the surrounding area?
If you're unsure of who to hire to get rid of all the dirt when moving out, All Star Cleaning Service is an excellent choice. We are a local Fort Collins cleaning company with over 600 happy clients who regularly use our services.
Our clients' satisfaction is our top priority, which is why our housekeepers are happy to listen to your feedback and strive to improve based on it. We pride ourselves on being a trustworthy and reliable go-to company for our faithful clients.
We use special products for move-in and move-out cleaning to get rid of any stubborn stains and dirt. Fully bonded and insured, our cleaners have to pass a detailed vetting process before joining the team.
Our booking process is hassle-free and accessible. Feel free to reach out today to book your appointment and our cleaners will give their best to make your house nice & clean.