The house cleaning service you want and deserve
Wondering what makes All Star Cleaning Services of Fort Collins stand out? Is it because of our high-caliber cleaners' commitment to stellar performance, the joint effort of our beautifully coordinated award-winning team, our dedication to our clients, or all of the above? Discover why we are the go-to provider of cleaning services in Loveland and the surrounding areas. Let us give you the hassle-free, guilt-free maid service with the outstanding customer experience you have been waiting for!
A comprehensive cleaning checklist to check all the boxes
We are committed to providing quality service to our clients in Loveland and other communities in the area. Each maid service can be further optimized for your convenience. Our cleaning service includes but is not limited to: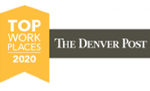 Why choose our maid service in Loveland?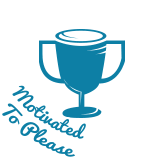 Highly motivated & success-driven
We measure performance by your feedback. Our cleaners are motivated to deliver stellar service.
Simple & straightforward process
Our meticulous up-to-date records of your special requests and comments make the whole process hassle-free.
Insured & bonded cleaners can trust
We have a stringent vetting process in place. This proven system enables us to select the right people for the team.
Responsive customer support
Our dedicated office staff is always ready to address concerns, answer questions and resolve complaints.
Absolute satisfaction
or full refund guarantee
We work hard to uphold our high standards of service. But if we happen to slip up and you are not entirely satisfied with the results of your maid service, let us know right away. We will come back the very same day or the following day to reclean the area in question. And just to be on the safe side and make sure nothing slips through the cracks, we will schedule quality assurance both on the reclean and on your next appointment in Loveland. If we're still missing the mark, we will refund your clean. No matter what, we've got you covered!
Get a prompt
house cleaning service
quote!
We're committed to saving you time. Get a quick quote now, no strings attached!
Frequently Asked Questions
Ready to schedule a house cleaning in Loveland or the area? Learn more about what you can expect.
For your cleaner to do their job properly, efficiently, and without distractions and for you to make the most of the visit, you definitely want to tidy up. If there are toys scattered on the floor, dirty dishes on every table and countertop, and dirty clothes hanging from the chairs, your cleaner will waste valuable time and energy trying to do the actual cleaning.
Get Your House Cleaning Quote Now
Click the button below to get your hassle free, no obligation home cleaning quote today.