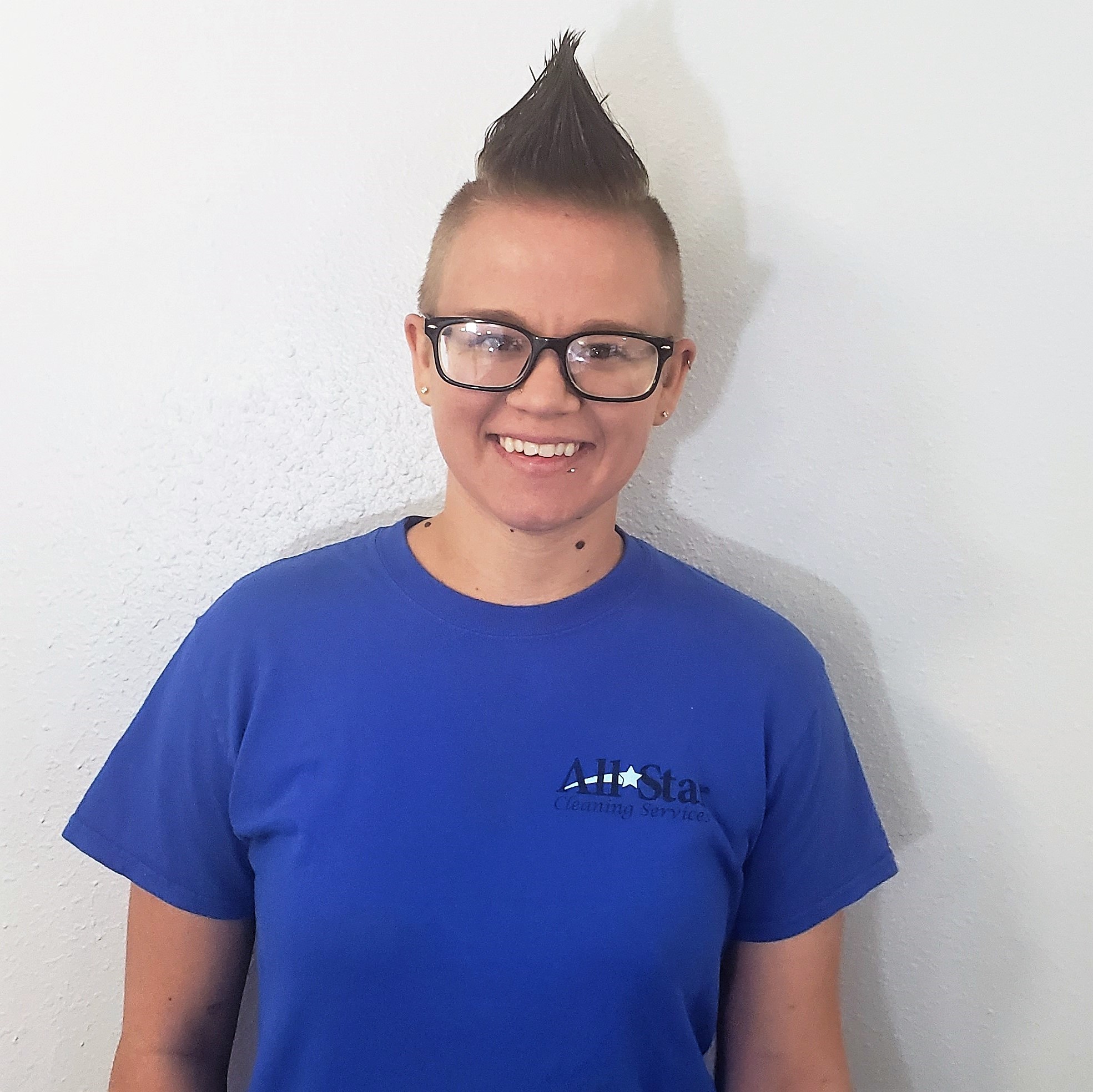 Before becoming an ALL STAR:
I worked as a cashier at King Soopers
Career Ambitions:
Would love to start my own business someday!
Why she wanted to be an ALL STAR:
I love cleaning and I am a huge neat freak !
Favorite part of her job:
I like the enthusiasm of my coworkers and being able to do something I enjoy.
Something you may not know about Emily:
I have white eyelashes on my left eye.
Here is what our clients have to say about Emily's work:
Team 16 (Ryan and Emily) Did it again! They keep my husband and I, both full time working parents sane and less stressed. We are in the middle of remodeling our main living areas (kitchen, dining room and living room). They have been flexible with the cleaning routine, helped us keep the construction dust under control by dusting doors, the door jams, railings etc.) and have made living in a construction zone bearable. Thank you helping reduce the stress of the remodel!
I honestly cannot say enough about Emily and Ryan! They're consistently amazing and always do a fantastic job. They also left the sweetest book for Easter for my 2-year old and we really appreciate the above and beyond gesture. Thank you two for always being so wonderful!
We love Emily and enjoy her visits each month, but having Natalie this month was awesome! The two ladies make a wonderful team and I kept noticing that not only was everything sparkly clean, they even organized items! Different vitamins, shoes, etc. were all put away and looked so nice. My son and husband even noticed his toy dinosaurs were all put away and had their heads popping out of his bin, so when he was ready to play, they were all looking at him! It was cute to see him get so excited about that. It's these little things that set a company apart from all the others and we are so appreciative of this team helping keep us clean each month. Thank you!