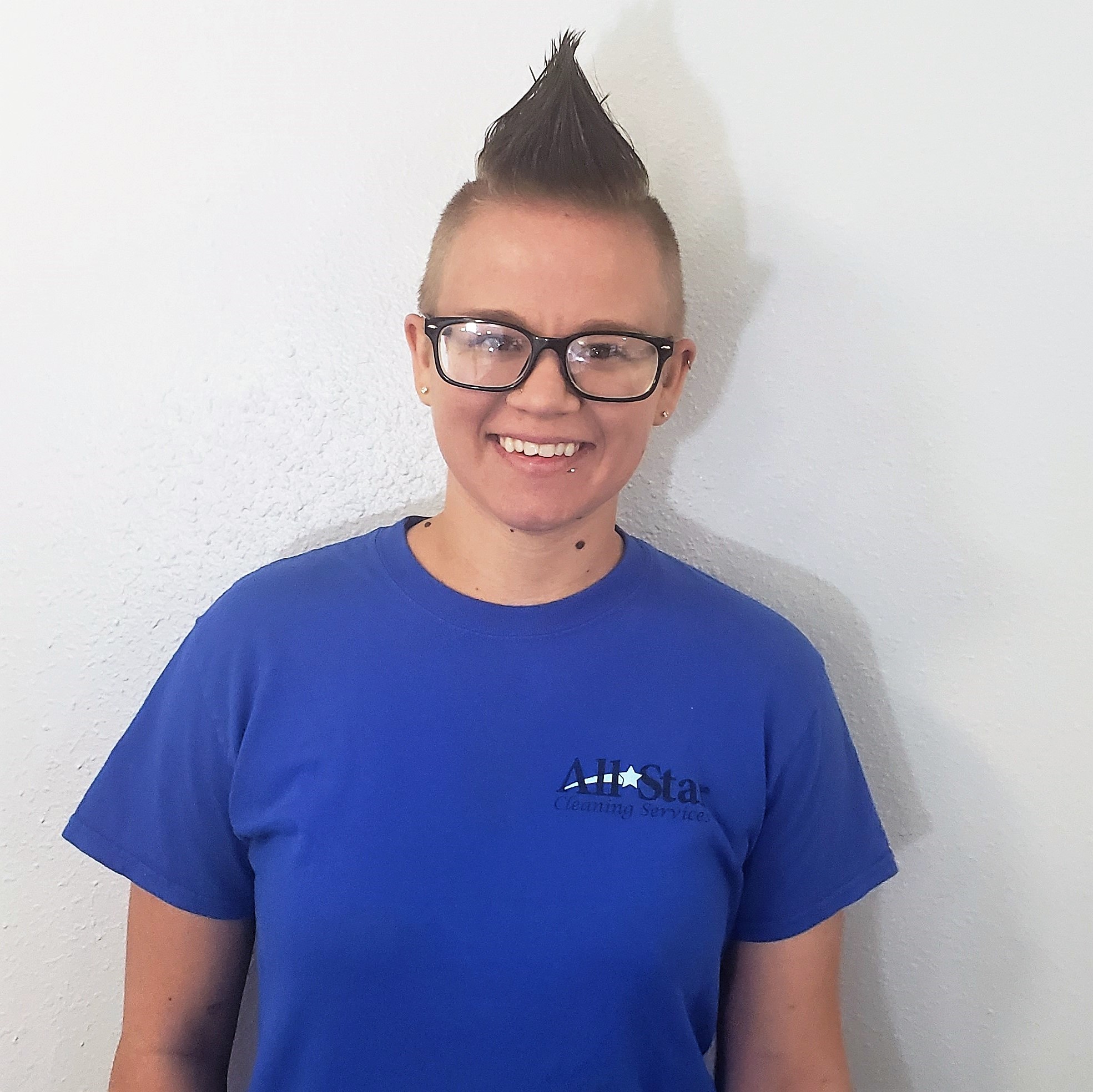 Before becoming an ALL STAR:
I worked as a cashier at King Soopers
Career Ambitions:
Would love to start my own business someday!
Why she wanted to be an ALL STAR:
I love cleaning and I am a huge neat freak !
Favorite part of her job:
I like the enthusiasm of my coworkers and being able to do something I enjoy.
Something you may not know about Emily:
I have white eyelashes on my left eye.